Top UK politician warns of migrants recreating their cultures in Britain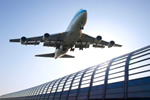 Former Conservative Party chairman and Tory grandee Lord Tebbit has warned against immigrants who arrive in the UK and attempt to recreate their own cultures in their new country.
Lord Tebbit said that many third-world immigrants had no intention of integrating into UK society, adding that a number are engaged in building separate societies outside the legal framework on which British culture is based. He also stated he was in favour of a ban on full face veils for women, but only in situations where full facial recognition is essential.
Speaking on a Sky News Programme, the peer said his concerns over immigration are not linked to the upcoming ending of EU transitional controls and the widespread fears that Britain will be overrun by Romanian and Bulgarian immigrants. He believes that Poles, Czechs, Slovaks and other European Union citizens who arrive in the UK don't cause many problems, and reminded the interviewer that, in 1940, the Battle of Britain would have been lost without their contributions.
Lord Tebbit is also concerned about the EU's porous borders in the south east of the Union, and the ease with which illegals can cross and make their way to the UK. He believes that more border controls are essential, and stated that the British welfare system is far too attractive to migrants from underdeveloped countries outside the EU.