Rupert Murdoch states OZ needs more immigrants to boost trade relations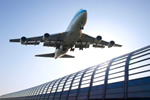 The controversial head of News Corp, Robert Murdoch, believes Australia needs more immigrants in order to build trade relationships with Asia and make it more competitive.
The media mogul, speaking last week in Sydney, said that the country should open its doors to more immigrants, especially from Asia. He explained that, although he is backing the government's hard line over asylum seekers, he believes that the diversity and ties with other countries it brings will result in increased trade relations.
During his speech to Sydney's Lowy Institute think tank, Murdoch said that Australia is gearing up to being the world's most ethnically diverse nation, adding that political advantage can well be the result. Comparing the country with the US, he described the present feelings about immigration as causing constant self-defeating debate.
He noted that the recent flow of refugee boats crammed with asylum seekers is now a hot political potato and is polarising voters as well as causing high-level diplomatic rifts with Indonesia and Sri Lanka. However, he added, immigrants arriving on our shores must understand that they need to abide by the country's values, way of life, culture and institutions.
The recently-elected coalition government came to power with the help of a tough campaign demonizing asylum seekers in general which clearly resounded with voters blaming the Labour government's relaxation of border policies for the increase in refugee boats. At the time, News Corp's media outlets were fully in favour of a harsh approach.