Hamura's small town tranquility attracts expats working in Tokyo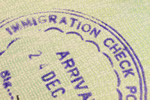 If you're relocating to a challenging new position in Tokyo and are worried about getting lost in the giant metropolis, living in Hamura might be the answer.
For the average Western expat, adjusting to Tokyo can be anything from fascinating to terrifying, but the region's amazing transport options mean no-one has to live in its centre in order to work in the city. Hamura is an excellent example of a small Japanese city, and is located just 50kms from the centre of its giant neighbour. Bordered by the Tama River and surrounded by nature in all its glory, Hamura is home to some 60,000 residents and provides smaller-town tranquility twinned with a good number of business opportunities.
Another plus-point of this 10 square kilometer mini-metropolis is the lack of noisy tourist groups spoiling its relative tranquility in a charming setting just a shortish drive from Tokyo's heart. Suitable for single expats as well as those arriving with their families, Hamura's many facilities make an enjoyable daily life easy to organise. Schooling comprises seven elementary, two middle and one high school, although there's no international school as yet.
As regards shopping for everyday needs, there's a good range of specialty stores as well as a wide choice of small local shops and businesses. In addition, several shopping centres hold malls as well as department stores such as COPIO Hamura. For more shoportunities, the neighbouring town of Mizuho is good. For eating out, typical Japanese restaurants are found on every corner, and Western eateries include a choice of Italian and Spanish examples popular with locals. For expats fascinated by Japanese culture and history, the Aso Shrine dates from the 7th century, and Maimaizu Well was constructed in the Edo period, the time of the samurai culture.
Fast, reliable rail connections to Tokyo and other cities nearby are found at two stations, with trains running frequently and always on time. For leisure, the riverside offers hiking heaven along with a pool for watery activity. Perhaps one of the most important aspects of this city are its affordable apartments and houses, all of which cost far less to rent than their Tokyo equivalents. Expats to whom Japan is a dream destination will love this city's authentic Japanese vibes as well as its friendly, welcoming residents.