News - Emigrate UK
This is the category page for all news here on emigrate.co.uk, where you can view all the emigration news.
Brit expats attempt to cope with the French insurance obsession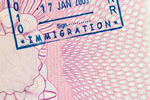 Once you've moved into your French dream home, your next task is to get all necessary insurances. Expatriating is the dream for many Brits, with their favourite location just across the English Channel. France is high on the list of chosen destinations for Brits who can't wait to leave behind the damp shores and grey skies they've...
What now for career-oriented expats in the Czech Republic?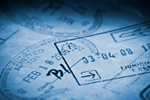 With the coronavirus pandemic continuing to wreck expats' career plans, which sectors in the Czech Republic are still hiring? Over the past few years, the Czech Republic has become a popular destination for expat professionals looking to spice up their careers. The sudden spread of the coronavirus may have stifled opportunities, but...
Considering Costa Rica as a secure answer to expatriation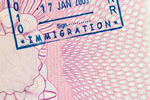 Expats are turning to Costa Rica for a successful transition to retirement or a new job. Known as Latin America's answer to Switzerland, Costa Rica is now catching on as a stable, democratic alternative to other popular European hubs. Its tax system favours expatriates, it's committed to the preservation of its natural beauty and it...
Spanish nightclub owners gutted at Phase Three regulations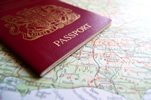 British expats in Spain's Balearic Islands are gutted at Spain's new measures preventing the spread of the virus in nightclubs. Ibiza and Mallorca have been and are still favourites with British expats as well as tourists looking for a good time in the island's nightclubs, and have been gearing up to reopen for some weeks. Sadly, a...
Is this the end for career-chasing expats?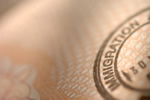 Is the upcoming worldwide recession a reason to pack your bags and emigrate? No-one knows exactly what the post-pandemic world will look like, nor how it'll behave as regards jobs, salaries, house prices, rentals and many other aspects of moving overseas. Expatriation is very unlikely to be dead in the water, but it might well get...
British expat diaspora spreads across half the world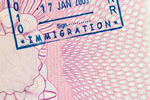 It may come as a surprise that about one in every 10 of Britain's population are living overseas. At the present time, over 5.5 million Britons are living overseas, with a further 2,000 leaving every week of the year. The information was derived from data collected in a survey undertaken by the Institute for Public Policy Research as...
Expat life in the Philippines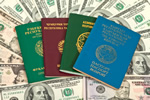 With all the coronavirus chaos going on across the world, finding a peaceful, friendly, English-speaking location is getting harder by the minute. For many would-be expatriates, finding the right location for a permanent move can be tricky as regards ticking all the boxes leading to a conversion from dream to reality. These difficult...
New Chinese law aims to destroy Hong Kong and its passionate democracy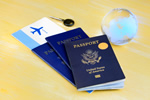 As China moves to tighten its relentless grip on Hong Kong, thousands of protestors are taking to the streets again. A shiver went through lovers of freedom of expression and autonomy when the news broke about China's latest attempt to force its authority on the former British trading settlement of Hong Kong. The massively controversial...
New expat arrivals in Oz are seeking affordable new homes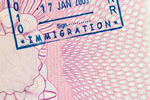 If you're dreaming of escaping to Oz, the present day property scene might persuade you to make the move. As most first world countries continue to struggle with the pandemic, Australia is easing property market restrictions and encouraging property purchase. For would-be expats dreaming of moving to Oz, the future for home buyers is...
Expats in Czech Republic now happy to continue working at home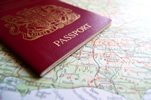 One of the most controversial aspects of the fight against the pandemic is the contrast between the office and working at home. Whilst the original lockdowns which forced millions including the country's expat community to work from home were brought in, few saw them as a preferential option, possibly mostly due to not being used to...