News - Emigrate UK Page 5
This is the category page for all news here on emigrate.co.uk, where you can view all the emigration news.
Thailand to ask expats to help restore its tourism numbers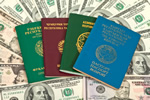 One of the major economic issues arising from the coronavirus pandemic is its effect on tourism revenue, especially in Southeast Asian countries whose GDP depends on attracting literally many millions of visitors every year. It's not just local businesses which rely on high numbers of incoming tourists to keep going, it's also the...
Retiring to Spain in spite of Brexit and the coronavirus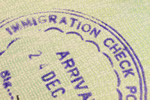 If you're still planning your retirement in Spain once the coronavirus pandemic is under control, you're choosing one of the most popular locations for expats from all over the world. It's well known that British expatriates form a huge group in the country, mostly preferring the regions along the Mediterranean coastline. It may...
Career advancement for expat trailing spouses in the Netherlands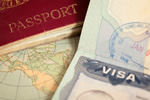 Trailing spouses determined not to interrupt their own careers face challenging odds in the Netherlands. Nowadays, the majority of trailing spouses are unwilling to become stay-at-home partners as they've their own career advancement to consider. Unfortunately, finding a new job in the Netherlands can be challenging at best and...
Predictions for Prague's expat real estate market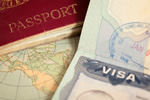 It's as yet uncertain as to the effect of the worldwide coronavirus pandemic will have on property prices and rental charges, but Prague's version is expected to slow down as regards both sales and rentals. Over the past decade, the Czech Republic and its capital Prague have been a popular destination for expat professionals as well as...
Expats in Vietnam staying as they feel safer than at home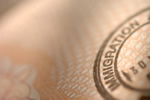 Expats are breathing sighs of relief as Vietnam opens its economy on a ten day trial basis. Vietnam's hard work in convincing everyone it's a safe destination amongst Southeast Asian chaos seems now to have borne fruit as the country announces its economy is now open. Albeit the opening is on a trial basis for 10 days, there seems no...
Expat parent options for Russian public and private education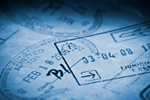 If you and your family are heading to Russia due to a reassignment, finding a suitable school for your children is a must. For parents moving overseas on relocation, finding suitable schools for their offspring is a must. Although Russia is still considered as a developing country, its primary schools are rated as being one of the better...
Best world destinations for expat digital nomads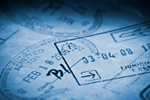 Where in the world are the best destinations for expat digital nomads? For most of the 20th century, world travel was a luxury only available to the relatively wealthy or those employees on business trips whose companies provided everything from the flight itself to hotels and expenses. The advent of low-cost airlines aimed at the tourism...
Expats in Southern Spain less than impressed by new exercise rulings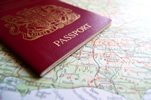 Expats all along Spain's southern coastline were looking forward to governmental loosening of its lockdown. Expats living in the Costa Brava and Costa del Sol regions of Spain had been eagerly awaiting information on a loosening of the country's strict lockdown regulation, but are now calling it farcical for its instructions as to who...
Expats in Portugal celebrate the end of the state of emergency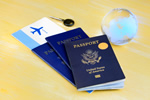 Expats in Portugal are relieved and happy about the government's ending of the state of emergency. Midnight on Saturday will be the time for expats in Portugal to celebrate the ending of the popular country's state of emergency. An announcement by the republic's president had been eagerly awaited by nationals and expats alike, as the...
Will Brexit and the pandemic change Brit expat location choices?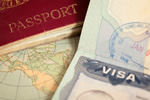 It's still not clear how the coronavirus plus the Brexit effect will change British would-be expats' post-pandemic location choices. It's true that Brexit was the cause of many older Britons' decisions to settle in EU member states before it was too late, but even more are now looking to emigrate due to the economic slowdown and...