New survey rates Switzerland as tops in almost everything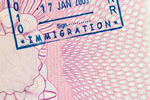 Safety and security feature strongly in expat retirees' choice of a forever home, with Switzerland scoring all time highs in this important sector.
This small, exclusive Alpine nation now holds top scores in all aspects of security and safety from road accidents through the risks of epidemics to natural disaster and terrorist attacks. Whilst it's also one of the world's most expensive destinations, its total lack of risks encourages wealthier expats to go for safety rather than a more exotic but far more dangerous home from home.
The recent release of the 2020 World's Safest Countries study placed Switzerland as the planet's least dangerous destination overall, with 180 states worldwide ranked on the risks of travel and emigration to unfamiliar countries. Officially, this stunningly beautiful country is now the least dangerous in the world. Risks considered included being injured or killed on the roads, terrorism, general violence, natural disasters, epidemics and even the positions on the EU's blacklist of various airlines flying into the country.
The quality of local healthcare was also included, as were air quality, the risks of exposure to life-threatening diseases such as AIDS and yellow fever and even sanitation infrastructure. Switzerland was the only world state scoringover 90 points in the study's major categories, rating 98 on transport, 90 and 91 on natural disasters and the risk of violence and 92 on health. The country has one of Europe's lowest crime rates, with even the present-day statistics falling to even lower levels, and its roads are actually getting even safer. Only three world countries, Ireland, Sweden and Singapore, scored higher in the death on the roads category.
Also praised was the Swiss business sector, lionised for its economic and political stability, its transparency and its equality. Famed across the world for its financial services sector, Switzerland is now rated as the second-most trustworthy country for doing business. Quality of life and the value Swiss residents put on citizenship were also strongly ranked, and low unemployment, high GDP per capita and a skilled labour force underpinned the state's fame as the safest, most secure expat destination.