Is Limousin France's best-kept secret for retiring British expats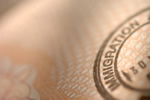 If you've been holidaying in France for years and are now approaching retirement, where's the best French region to settle down?
France is crammed with attractive destinations for would-be expats with retirement in mind, but choosing the right location in which to spend the rest of your life can be a challenge. Every region has its delights, but for those searching for peace and quiet away from hordes of tourists, centrally-located Limousin is as good as it gets. Holidaymakers tend to use the province as a drive-through to get to other, better- known regions, but they're missing out without realising it.
The province is split into three regions, Haute-Vienne, Creuse and Correze, all with stunning scenery, quaint villages and much-needed peace and quiet, perfect for an active retirement interspersed with time spent sitting on the veranda and just admiring the view. Correze is mountainous, Haute-Bienne is known for its hills, lakes and forests and Creuse is less populated and boasts endless vistas of rolling fields. Basically, the region is France's best-kept secret. Limousin's capital Limoge is historically famous for its porcelain as well as its medieval district's timber-framed houses, city walls and amazing restaurants.
One aspect of moving to Limousin is that English isn't widely spoken, with taking French lessons before you leave essential if you want to enjoy all the region has to offer. Small town and village life includes local festivals and fetes, and locals welcome expat involvement as long as they can talk to the newcomers! As the region isn't overblown with hordes of tourists, it's easier to become involved in the local community.
If you're looking to buy a home rather than simply renting, house prices are more reasonable than in many other French regions. Buying a traditional property and renovating it to your preference is popular, but professional help is needed to get around the infamous French bureaucracy. It's the same with starting a small business, but it can be done although it might take a while. Many British expats living in the region are either self-employed or commute to and from the UK for work purposes. Another major plus-point for this region is its friendly, welcoming people, who're happy to help and advise newcomers on the best ways to settle in.