Would-be UK expat retirees urged to choose non-frozen pension destinations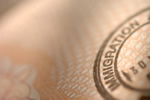 If you're looking to retire overseas, but restricted in choice by the UK's frozen pension rules, there's hope in a new government initiative.
The British government's 'frozen pension' rules have been an ongoing scandal for decades, preventing those who's chosen to retire in a country without a special agreement from receiving the annual pension increase linked to inflation and the cost of living. The result is that many thousands of British pensioner overseas are still only receiving their state pensions at the rate on the day they left the UK.
Many attempts have been made to reverse this iniquitous ruling, but all have failed due to the cost of uprating existing frozen pensions in every country affected, but a new push by a group of more than 40 cross-party MPs may stand a chance of success. The group is referring to the rule as an 'enduring injustice' on over half a million British pensioners, saying it's now time to honour retired British citizens who've helped make the UK what it is.
The group have sent an open letter to the Secretary for Work and Pensions, stating the cruel ruling has caused extreme anger as well as deep distress and hardship amongst those affected. Numbers total half of all Britons living overseas, many of whom left the UK several decades ago. In the letter, the MPs refer to comments made by Amber Rudd when the decision to uprate the British pensions of those living in the EU for three years was announced. The same, it says, should be applied to all those living outside the EU and UK, including the many military veterans, former teachers and nurses, all of whom spent their working lives serving the UK and its peoples.
The rightly much-maligned rule covers 528,000 UK retirees, the majority of whom are living in Commonwealth countries popular with UK pensioners such as Canada, Australia, South Africa and New Zealand. One former intelligence officer in the Royal Navy's Women's Service is now 94 years old, having moved to Canada 18 years ago to be closer to her daughter. She receives just £72.50 a week rather than the £129.20 weekly she'd have received had she moved to the USA. At present, 43 cross-party MPs are fighting for pension justice, in the hope that, finally, the injustice is finally ended. For those Britons who're intent on retiring overseas, it's equally important.