Brit expats in Europe could lose almost £50K through state pension freeze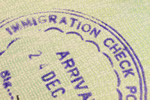 British expats who choose a 'frozen pension' destination could lose as much as £50,000 in pension income over the years.
Although the chance of a no-deal Brexit has diminished somewhat, it hasn't been completely taken off the political table. This worst scenario could still materialise due to the present instability of British politics and its opposing leaders. At the present time, some 500,000 Britons living in retirement in EU member states receive their annual 2.5 per cent pension increase under the uprate laws, but this could change at any moment should the UK government run out of time or common sense as regards a Brexit deal.
For those still planning a Europe-based retirement, should the present agreement continue, the amount received during 20 years of retirement will be £223,955. With no uprates, the amount would then be £175,344, a fall of £48,611. Already, over half a million UK pensioners living in non-EU locations don't receive the uprates, with some who retired many years ago on, say, a British state pension of £67.50 a week still receiving just that due to the UK government's refusal to change the law.
Frozen pension countries include British favourites such as New Zealand, Canada and Australia, all three of which now feature in expat surveys as comparatively expensive countries, even for working expats on a decent wage. A spokesperson for the UK's Work and Pensions department has stated the government intends to negotiate a new agreement with the EU as regards continuing uprates for UK expats in European member states, but such agreements take time and need the approval of all member states.
In addition, any EU agreement wouldn't affect Britons in the former British Commonwealth countries, the vast majority of whom will have paid in for their state pensions during their entire working lives. The many British expat retirees caught up in this cruel law could be forgiven for thinking they're the forgotten ones whose country of birth no longer cares, along with their counterparts in EU member states.