Sterling crash sees massive discounts for expat purchases of upscale London properties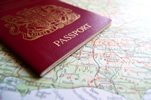 For international private investors as well as British expats biding their time until retirement, British property is now at bargain prices.
UK expat professionals on contract overseas and looking at a safe return for their spare funds need look no further than back in the home country. Even in normal times, carefully chosen property investments are safer and more profitable in the long run than anything offered by offshore IFAs in cohoots with the also offshore giant insurers.
Ever since the Brexit referendum result was declared and sterling took its first hit, UK properties have been the destination of choice for expats being paid in the US dollar. The British pound sterling is now at its lowest for a generation, and is predicted to fall still further by the end of ttis month, with London investment property prices falling in parallel. Saudis, Emiratis and Brit expat professionals being paid in currencies linked to the dollar are seeing what amounts to massive discounts on already cheap prices.
Buyers from the USA are now paying around 33 per cent less than in 2014, simply because of the sterling exchange rate. Basically, international expat investors are now facing the best time to invest in London, with prime properties in the city's central area being snapped up in spite of Brexit. The word on the street is that, notwithstanding the predicted effects of Britain's leaving the EU, both the rate of exchange and central London house prices in general will increase.
One London-based real estate agency is betting on a massive surge in foreign as well as UK expat enquiries from those who're convinced the British capital is a great place to park money. It's not just US dollar purchases swelling the rush to buy, as other currencies are also feeling the benefit of the sterling crash. Hong Kong dollar purchases also result in major discounts on property prices, as do the UAE dirham, the Swiss franc, the euro and the Saudi riyal.
Another attraction of a London property base is the UK's excellent education system for those expats with families who're able to live and work in the UK. However, according to professionals in the prime housing market, one dream is very unlikely to be realised, as the market is believed to have fallen as far as it can and buying now is as good as it gets.