Finance News - Emigrate UK Page 38
This is the category page for all Finance news here on emigrate.co.uk, where you can view all the Finance emigration news.
Personal finance and childcare costs worrying for expats in Australia and New Zealand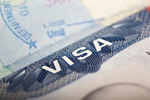 In spite of acclaim for almost every aspect of expat life, New Zealand and Australia are criticised by expats for high childcare costs and the cost of living. The majority of recent expat surveys have heaped praise on both New Zealand and Australia for their quality of life, education and healthcare, criticisms have been noted concerning...
Post Brexit financial services free trade deal essential for expats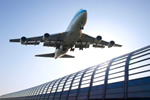 Without an agreement on passporting, British expats with investments and insurance are in trouble. Leading city businesses are warning London will lose out to Singapore and New York unless a financial services free trade deal is negotiated. Key banks, fund managers and law firms based in the UK are proposing a one-off free trade deal to be...
British expats warned again over dodgy IFAs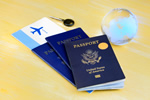 Over the past several years, the UK financial regulator has cracked down on IFAs offering investments which benefit them rather than their clients, causing many to move offshore and plague expat destinations. Fortunately for British investors and pension savers, most of the easily accessible financial advice firms are now regulated,...
Majority of USA expats resent IRS and FATCA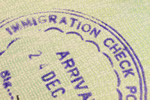 A recent survey conducted by major American tax advisory firm has shown the vast majority of US expats are angry about their tax-related treatment by their home country. Out of an estimated nine million USA expats living across the world, only one third are content with the double-tax system and FATCA reporting rules as they are. The rest...
QROPs on the decline due to new 25 per cent transfer tax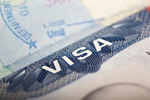 The latest round of statistics published by the UK's HRMC has shown a significant drop in the number of QROPS transfers taking place. The March 2017 introduction by HMRC of a 25 per cent transfer tax on QROPS pension transfers is believed to be the reason why the numbers of such transfer have fallen. Basically, the tax has negated a...
How far will your money go in Asia?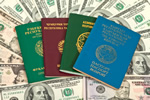 Moving overseas is, for most expats, a leap in the dark as regards lifestyle and budgetary demands, made even more complicated if salaries and pensions are taken in the currency of the home country. An increasing number of expats are deciding on Asia for their next move, with China in particular attracting entrepreneurs to its booming...
Cambodian Bank wins praise for stability and sound assets quality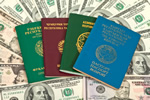 Expats heading to Southeast Asia are right to be cautious over banking security, but one Cambodian bank is now being praised by an international credit rating agency. Developing countries in Southeast Asia are now popular with expats, especially retirees, but their banking systems and the banks themselves don't usually operate to first...
Top ten best countries for expat professional high salaries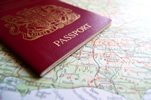 A recent survey has revealed the ten countries in which determined expats can earn more than in their home country. For many expats, the single reason for leaving their country of birth is the chance to earn far more than they could at home. A recent survey has identified the ten best destinations offering high salaries to expat...
Brexit: Plunging British Pound Gives Expat Buy to Let Property Purchases in UK a Lift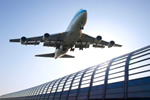 Successful buy-to-let investments, both in the UK and in Europe, depend on sterling devaluation If you're planning on financing your expat retirement through buy-to-let investments, keep a sharp eye on the effects of the plummeting pound. Many soon-to- be retirees looking for the good life overseas are hoping to finance a comfortable...
Sleepless night for expat Scots ends with overwhelming No vote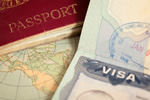 For the last several months, the topic of heated conversation in every expat Scottish community worldwide has focused on the national independence referendum. The historic referendum had been slated to end over 300 years of English rule over the northernmost region of Britain, but finally resulted in a larger than expected majority voting...