Finance News - Emigrate UK Page 37
This is the category page for all Finance news here on emigrate.co.uk, where you can view all the Finance emigration news.
Expats warned over post Brexit problems with financial services, insurance and pensions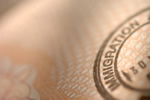 Expats and those planning to relocate to Europe are being warned over potential difficulties with insurances, pension payments and financial services post-Brexit. UK Chancellor Philip Hammond is warning of post-Brexit legal uncertainties over existing cross-border pensions, financial services and insurances should no agreement be reached...
Brit expats in Europe freed from threat of post Brexit frozen pensions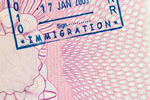 The announcement that all British pensioners living in the European Economic Area as well as EU retirees resident in the UK will continue to receive the annual cost of living adjustment post-Brexit is good news for the thousands of retired British expats already struggling to get by since the fall in the value of sterling. The EEA...
Golden goodbyes offered by pension trustees to retirees on DB pension schemes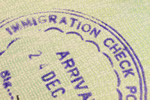 Britons coming up for their final years in employment and planning to retire overseas are concerned over the best way forward for their defined benefit pensions. A recent report has confirmed the black hole in final salary workplace pension schemes provided by employers. In spite of the 2017 gap between liabilities and assets having...
Expat property investors face conundrums between currency fluctuation and capital gains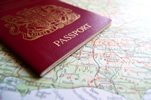 Property has always been popular with expat investors for its doubly profitable whammy of capital gains and rental incomes, but the Brexit-based devaluation of sterling has brought instability into the frame. For expat investors, Brexit so far has been a curse and a blessing dependent on the location of their properties and the currency...
Expats in Amsterdam warned to watch out for online rental scammers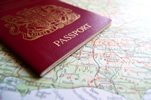 Expats in Amsterdam and especially those who're newly arrived are being warned to be on the alert for scammers stalking the rental apartment scene. Amsterdam's lack of affordable apartments makes settling in as an expat a frustration experience, particularly if accommodation in and near the Centrum is a requirement. The ongoing...
Expats in UAE urge to check their tax residency status back home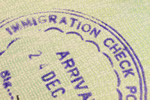 Expats relocating to the tax-free jurisdiction of the United Arab Emirates need to realise they may not be free of income tax liabilities back at home. One of the major attractions for expats considering relocation to the UAE is its fame as a tax-free jurisdiction. The mere thought of earning far more than you did in the home country and...
Cambodia clamps down on longstay expat business visa extensions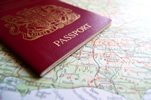 Cambodia's laid-back attitude to long-stay visa extensions is about to change completely, with new regulations likely to rule the country out for retirees and others wishing to volunteer or earn cash online. Over the last several years, many expats living under Thailand's ever-tightening immigration rules and regulations have moved to...
Vietnam looming large as expat hub for high salaries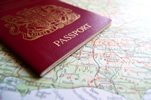 A recent survey has revealed Vietnam is the latest success story for expats' salaries. \r\n\r\nHSBC's Expat Explorer survey points Vietnam as the latest up-and-coming destination for expat professionals aiming at high-salaried positions overseas. The average earnings of respondents to the study are $88,100, an increase of 25 per cent over...
Personal finance and childcare costs worrying for expats in Australia and New Zealand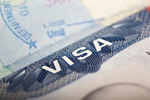 In spite of acclaim for almost every aspect of expat life, New Zealand and Australia are criticised by expats for high childcare costs and the cost of living. The majority of recent expat surveys have heaped praise on both New Zealand and Australia for their quality of life, education and healthcare, criticisms have been noted concerning...
Post Brexit financial services free trade deal essential for expats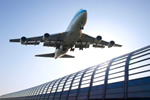 Without an agreement on passporting, British expats with investments and insurance are in trouble. Leading city businesses are warning London will lose out to Singapore and New York unless a financial services free trade deal is negotiated. Key banks, fund managers and law firms based in the UK are proposing a one-off free trade deal to be...