Brexit: Plunging British Pound Gives Expat Buy to Let Property Purchases in UK a Lift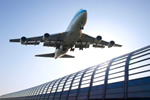 Successful buy-to-let investments, both in the UK and in Europe, depend on sterling devaluation
If you're planning on financing your expat retirement through buy-to-let investments, keep a sharp eye on the effects of the plummeting pound.
Many soon-to- be retirees looking for the good life overseas are hoping to finance a comfortable retirement on a combination of pension payments and income for buy-to- let properties back in the UK. It's a logical way to provide for necessities and still earn enough to indulge in a few luxuries.
However, since the Brexit vote slashed the value of sterling, it's a scheme which could go badly wrong, according to financial experts.
Overseas buy to let investors are already feeling the pinch from the pound's instability, especially those whose pensions are paid in sterling. It's important to realise the currency's fluctuation in the wrong direction can make all the difference between good profits and wafer-thin margins after expenses are taken into account, especially if properties are being financed by mortgages in addition to basic capital introduction.
Another potential disaster could be caused by a sudden fall in British property values as the result of a bad or non-existent Brexit deal. If inflation is yet another unwanted result of Brexit, a rise in interest rates could make the margin between profit and loss even tighter as rental income declines. Even
now, real estate prices in the southeast of England are slowly declining, with experts warning of a
possible correction.
Given there are always two sides to every disaster scenario, it's obvious expats working overseas and being paid in stable foreign currencies such as the euro are sitting pretty when they transfer their savings to finance UK buy-to- let investments. Should the house-building boom slow as a result of
weak economic forecasts, the buy-to- let market could be strengthened due to a lack of new supply, thus causing an increase in the demand for rental properties.
As with almost every other 'sure thing' investment, there are winners and losers as regards buy-to- let, usually dependent on individual circumstances as well as the movements of currencies. At the present moment, arranging an expat buy-to- let mortgage is easier than before as various offshore
lenders have seen the benefits of encouraging investment from high-income expat destinations such as the Gulf States.
Associated Tags:
Expats, expat investments, buy to let, buy to let mortgages, offshore banks, profit and loss, weak pound, sterling devaluation, inflation, UK property values, foreign currencies, euro, profits.