Top ten best countries for expat professional high salaries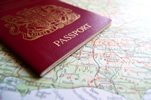 A recent survey has revealed the ten countries in which determined expats can earn more than in their home country.
For many expats, the single reason for leaving their country of birth is the chance to earn far more than they could at home. A recent survey has identified the ten best destinations offering high salaries to expat professionals, but their costs of living don't always allow for a spectacular rate of saving for a rainy day.
Respondents to the study were asked to compare their current salaries to the equivalent wage for a similar job at home. The top ten countries are found both in Northern Europe and in the Middle East oil-rich states, but mostly provide a reminder that financial satisfaction isn't just about how much money is being made, it' s about how far it goes when faced with an eye-wateringly high cost of living.
For example, 75 per cent of expats in Luxembourg said their income had risen, but 23 per cent were having trouble covering their day-to-day expenses, with 66 per cent unhappy about high costs. Switzerland's story is similar, with three-quarters of respondents earning more than in a similar job back home. Over half of the expat community have annual incomes of $100,000 or more, with 14 per cent raking in $200,000 or more, but 17 per cent are not best pleased with their financial situations due to the exceptionally high cost of living.
Expats in Qatar gave similar results as regards earnings, with some complaining over housing costs, but 81 per cent said they had enough to get by. Average incomes are far lower in Kuwait, with 62 per cent having disposable incomes of less than $50,000. The low figure takes into account expat ethnicity as many hail from developing countries where wages are far lower. For Western expats, salaries are regarded as satisfactory, but the emirate isn't exactly an inexpensive destination.
Expatriates in Bahrain reported they were mostly happy with their salaries as they're higher than in their home countries and the high cost of living is offset by job satisfaction and a positive work/life balance. Expats in Saudi Arabia are living the dream, with salaries far higher than at home and almost all saying they have enough or more than enough to live the life of luxury. Saudi's only downsides are low rating for family life and child education.
Foreigners working in Nigeria have more than enough money, but they're short on good healthcare, well-being, personal safety and transportation, thus proving that money doesn't buy all needs. As regards the UAE, salaries are more than adequate for most expats, but the price of housing can be a problem, with 25 per cent spending more than they receive.
The last two of the ten countries, Norway and Singapore, have a lot in common, with expats earning more or far more than at home, but a high percentage saying it's not enough due to the everyday costs of living. Singapore is rated last out of the ten due to costs, and pricey Norway's compensation is its excellent work/ life balance