Brit expats in Europe freed from threat of post Brexit frozen pensions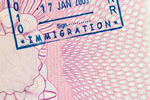 The announcement that all British pensioners living in the European Economic Area as well as EU retirees resident in the UK will continue to receive the annual cost of living adjustment post-Brexit is good news for the thousands of retired British expats already struggling to get by since the fall in the value of sterling.
The EEA encompasses all EU member states as well as Liechtenstein, Iceland and Norway, and pensioners resident in Switzerland will also get the annual increase. The frozen pensions scandal has been a controversial issue for several decades, with successive British governments refusing to address its unfairness to Britons who've paid in for their state pensions over their entire working lives. Several attempts by the International Consortium of British Pensioners campaign group to change the rule have seen court cases running as far up as the European Court of Human Rights, but none have succeeded.
In addition to guaranteeing pension increases, Brexit negotiators have also agreed national insurance contributions made by expat workers in EU member states will still count as qualifying for a full UK state pension. The agreement must now be ratified by Westminster as well as by the EU, but full agreement is expected as the issue has finally been accepted in principal by the present government.
Sadly, the agreement still leaves expat retirees in former Commonwealth countries such as New Zealand, Canada and Australia without any increases, as well as British retirees in many popular expat destinations worldwide, even although it includes EU citizens staying in the UK after their retirement. In addition, older Brits in Asia, America and elsewhere might well see the inclusion of EU expats in the UK as yet another example of unfairness, but it's unlikely they or those in Commonwealth countries will see any change.