Expats in Amsterdam warned to watch out for online rental scammers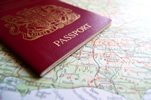 Expats in Amsterdam and especially those who're newly arrived are being warned to be on the alert for scammers stalking the rental apartment scene.
Amsterdam's lack of affordable apartments makes settling in as an expat a frustration experience, particularly if accommodation in and near the Centrum is a requirement. The ongoing situation has opened the door for a new type of scam, perpetrated by crooks posing online as rental agents, landlords or expats looking to move.
One newly arrived expat found himself almost hooked by answering a Facebook housing group offer for a centrally located apartment at a rent which seemed to be too good to be true. The poster, an American woman with a none-too-clear Facebook page, said she was working at Texas Roadhouse in Texas but, because the apartment on offer was just five minutes from his new workplace, the expat replied, saying he was very interested and would like to see it.
The poster replied she was out of town, but the landlord would be happy to show him round the apartment. He contacted the landlord via an email address provided by the poster, but was unable to arrange a viewing as the landlord made endless excuses whilst encouraging him to put down a sight-unseen deposit to secure the let. Fortunately, the expat was able to recognise the scam, and put the entire annoying scenario down to experience.
New arrivals in Amsterdam will soon realise finding a decent apartment is a tough call, even if the rentals are legitimate. Real estate agents in the city seem to find it difficult to even show a potential tenant around their available properties. This attitude makes it easy for scammers to operate, resulting in a good number of innocents actually being shown an apartment and giving over a deposit before the scammer melts away.
Social media users in the city are now fighting back against the scammers, describing their modus operandi and telling about their own unfortunate experiences. One female expat, Debbie Ni Luain, posted about one crook who made 1,000 euros from her and five other desperate expats by running the scam on a single apartment. The duped expats were able to trace the scammer and confronted him as well as informing the police, who arrested the man but seem to have done nothing more to date.