Cambodia clamps down on longstay expat business visa extensions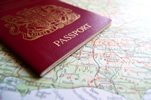 Cambodia's laid-back attitude to long-stay visa extensions is about to change completely, with new regulations likely to rule the country out for retirees and others wishing to volunteer or earn cash online.
Over the last several years, many expats living under Thailand's ever-tightening immigration rules and regulations have moved to the adjacent country, but the new requirements just published by the Cambodian government are likely to prove unsuitable for many new arrivals. At present, the new regulations are relevant to the EB six- and 12-month business visa extensions, used by many retirees to guarantee hassle-free volunteering and digital working, both of which are forbidden to holders of Thailand's so-called retirement visa extensions. The changes to the Cambodian visa system will also affect younger, self-employed expats looking to earn online whilst living in the formerly welcoming country. It's possible the new requirements will kill the country's popularity with expats.
Effective now, expats wishing to extend EB visas will need to produce an employment letter, work permit card, business license, employment contract and document explaining the reasons for wanting an extension. This effectively cuts out freelance writers, digital nomads and those wishing to volunteer, and refers to those already in possession of a six-month or one-year EB visa. Cambodian law firms, visa agents and travel agents received a list of the new requirements at the end of last month.
One travel agent who deals with visa extensions for expats told local media the rules are getting more and more strict, and are likely to affect the numbers of expats choosing to base themselves in Cambodia. Even more worrying, she added, is that an employer's letter may not ensure the granting of an EB visa extension, with those who have several already more likely to be refused. Previously, those entering Cambodia on a tourist visa could get an EI business visa valid for a year for very little cost, with extensions for further years easily available at travel agents as well as visa agents.
A possible reason for the tightening up of the business visa law seems to be that many expats are working under the radar without paying personal income tax. Although 'self-employed' and 'freelance' are still accepted in the Employer field of the visa application, this is expected to change in the near future. At present, the long-awaited 'retirement visa' for older expats who do not wish to work is still under consideration, with no date as yet for its rolling out and no details as regards financial requirements.