Expat property investors face conundrums between currency fluctuation and capital gains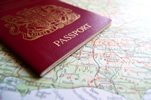 Property has always been popular with expat investors for its doubly profitable whammy of capital gains and rental incomes, but the Brexit-based devaluation of sterling has brought instability into the frame.
For expat investors, Brexit so far has been a curse and a blessing dependent on the location of their properties and the currency of their savings. The immediate fall in sterling against a basket of major currencies once the referendum's result was announced had a noticeable impact on expat incomes, especially affecting expat pensioners and those with UK-based fixed assets. Portfolios of UK rental properties owned by expats living in Eurozone crashed in value by 10 per cent, whilst Brits living in the USA saw a 14 per cent drop. Expats with real estate holdings in non-UK countries fared better, and were left in a stronger position as regards making UK property investments due to the shrinking pound.
However, expat investors now have a tricky job working out where to invest next, as further currency fluctuations could cause a 10 per cent capital gains rise to be negated by a drop of 15 per cent in the relevant currency's value. On the other hand, stability, however desirable, gives little room for the accumulation of profit. Investing in stock and shares is admittedly risky, although there is profit to be made, but older expat investors using profits to enhance their lifestyles might well consider the risk element in these unstable times too much to bear.
Over the past several years, UK property prices have behaved as promised, dependent on area, and were still rising until July. Should the present trend continue, by the end of the year average prices will have risen by a healthy seven per cent. As no-one seems to be able to predict the Brexit effect on house prices, simply because no-one as yet has any idea what the UK's EU divorce will mean to the economy, it's fashionable to assume a sharp drop in the value of UK property. At this point, investors would be advised to remember that what goes down will eventually go up and up again, meaning investing in property should be seen as what it used to be - a long-term win-win strategy.