Australian immigration news: India now top source, beating UK and China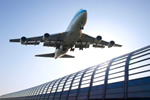 According to Australian immigration and citizenship minister, Chris Bowen, this year has seen India become the top source country with the largest number of immigrants to Australia. When visiting recently, Mr Bowen told The Times Of India:
"The strongest link between Australia and India is people to people through immigration. India has for several years been our third largest source of permanent migrants. This year so far, India has been the largest source; it has beaten China and the UK."
In the past there has been some negative press regarding attacks on Indian students when studying in Australia. Regarding this subject, he told The Times Of India:
"Those incidents are in the past. Indian students are now again one of the highest numbers in Australian universities".
Also mentioned were recent positive changes to the Australian international students program, potentially enabling more students to apply for the Australia visa application for students.