Expats arriving with families have a good choice of Dubai communities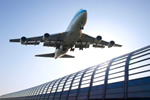 If you're heading for a reassignment to Dubai along with your family, a safe, secure and child-friendly development is the preferred option.
Dubai is an ever-popular destination for ambitious expats, but those relocating with their families need exactly the right accommodation to make sure the entire family including the dog is happy with the move. There's a wide choice of established expat communities, but four in particular offer everything needed to for families to adjust with ease. All are located within easy reach of clinics, supermarkets, a nursery and schools as well as open spaces for kids to play, walk and bike.
Sobha Hartland is located along the Dubai Water Canal, offering villas and apartments as well as luxury townhouses in a beautifully landscaped setting. Panoramic views of the city's magnificent skyline as well as world class amenities and green spaces are features, and a community centre is the heart of the expatriate community. Importantly, two British curriculum schools are on site, and the homes provide up to five bedrooms for larger families as well as one bedroomed condo apartments for single expats.
District One is a stylish gated community development set at the heart of Dubai in Mohammad Bin Rashid City. As a gated community, safety and security for families is its main advantage, and no less than seven nearby schools offer mid-level to top of the range education facilities. Lakes, man-made beaches, parks with lush greenery and kids' play areas give healthy living, with a family-oriented hospital and clinic, a golf course and cycle track adding to the community feel of the development. Every property has its own swimming pool and a full-size mall will open in the near future.
Jumeirah, an older but still popular expat community, is centrally located with easy access to beaches as well as schools and malls, plus a reputation for peacefulness. Close by are schools, park, nurseries and shared swimming pools and gyms, and properties range from villas to townhouses. Dubai Hills is set in the greenest part of Dubai and is close by an 18-hole championship golf course, a major attraction for those who love the game. The expat community is pet friendly, and there's a great choice of schools within easy reach as well as a hospital. The expat community here is multinational, giving kids the chance to grow up with friends from all over the world.