Expats heading to Denmark urged to study Danish before they arrive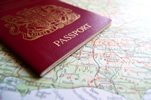 As the Scandinavian countries become increasingly popular with expat professionals due to their quality of life, learning the local lingo is becoming essential.
Over the past year or so, Denmark, Norway and Sweden have been gaining on other European expat destinations in a number of respected online expat surveys, due mostly to the region's concern for both the environment and the health of residents, whether expats or citizens. Nowadays, clean air and water as well as the environment itself are taking over from massive salary increases as the reasons for expats' preferences as regards location. Denmark is a good example of this growing trend, and would-be expats are now realising learning Danish is an important part of settling into a new job.
Wherever in the world expats decide to hang their business hats, learning a new language is the downside for the majority, most of whom hope against hope their new work colleagues are able to speak enough English to cope with the new expat on the block. This assumption is almost always incorrect, as speaking the local lingo opens doors to adjusting to a new culture, networking with local business owners, taking advantage of promotion opportunities and much more, including a fun social life.
Expat incomers to Denmark need to realise a new life comes with a new job, even if your working colleagues are international as well as Danish, as getting outside the expat bubble can only be done via communication in the local language.In expats' personal lives, interaction with everyone from neighbours and local shopkeepers to teachers at your kids' school, bank staff and medical professionals when needed is an essential part of settling into a new country. Even although the majority of Danes have some English, getting close to all aspects of the local environment can only be done in the local language.
Taking a course in the language before arrival in Denmark is the best idea, with a follow-up at a local language school once you're settled in, thus ensuring the learning process isn't interrupted and goes well. International talent is now important to Denmark, especially if rumours about less strict immigration policies are accurate. If requirements are eased, expat job applicants with at least some knowledge of the language will be ahead on points as regards the best-paying positions.