Sweden frozen out as a favourite destination for expat talent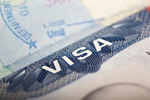 Tech-savvy and great for families – but does Sweden roll out the red carpet for top-talented expat professionals?
It's easy for job-seeking would be expats to choose a likely destination simply by browsing one of the seemingly never-ending selection of annual surveys, but fitting your personality into a new challenge on the basis of others' opinions has its risks. The Scandinavian countries have improved their attractions for ambitious expats over the past several years, with Sweden shooting up the sub-category Working Life's rankings to 14th place out of 64 in this year's release of the popular Expat Explorer study. The improvement was mostly due to major improvements in its work/life balance as well as top results in the family life and digital life sectors, but the country's overall score covering all the survey's sub-sections only came out at 44th out of 64.
The raft of downsides disliked by expats included the Nordic hub's complicated work permit laws which leave international expatriate talent waiting in a state of uncertainty for permission to stay as well as for the work permits themselves. Another comparative failure occurred in the 'ease of settling in' index, with Sweden's score in this important aspect of expat life a meagre 57th. However, the rest of the Nordic countries fared only slightly better, leaving the region in a negative position as regards making friends and feeling welcome.
Sweden's 'personal happiness' category was a disaster, ranked at 61 out of 64 and only just topping Denmark, Brexit-blighted Britain and the world's worst post for expats – Kuwait.One respondent described his impression of the country by saying every single Swede he'd met demanded expats in general must adapt to the entire Swedish package of thinking, talking and acting, but needn't expect anything in return. Unsurprisingly, when asked whether respondents would recommend Sweden as an expat destination, the result was a negative score of minus 23, similar to the equally negative scores recorded for the UK, China, the Ukraine and Chile.