Where in Europe should top expat tech talents relocate?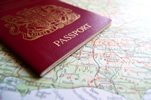 As global companies headquartered in London flee the threat of a no-deal Brexit or any Brexit at all, would-be British tech expats are confused as to where to head for in Europe.
London's famous City district is now echoing to the sound of plugs being pulled as one major company after another heads for the greener pastures of Europe. At present, the only winners from Brexit are the various European cities targeted by multinationals exiting the UK before it's too late. For expat professionals, it's a slightly different story, especially if living in a crowded, expensive European hub doesn't appeal. Luxembourg, Paris, Amsterdam and Dublin have all offered tempting escape hatches for corporate relocation, thus becoming the Brexit winners so far, but for independent expats looking to leave in a hurry it's not that straightforward.
Even before Brexit set in, Europe was experiencing the biggest population shift since the end of WWII, with talented locals leaving their home countries for new locations elsewhere on the continent. The trend is projected to become even stronger once Brexit is over and done, but where should talented expat professionals head for next? Online surveys do help, but only if they're representative of the entire spectrum of expatriation. One such study puts Rotterdam at number one for its combination of business and pleasure as well as its genuine welcome to expat start-up entrepreneurs. Several studies see the city as the future with London as the past, due to it's far less expensive cost of living as well as its infrastructure.
Eindhoven is best known for its easy access to all destinations in Europe as well as for its genuinely attractive career opportunities and its affordability. Highly-skilled international techies get a hero's welcome here from no less than five top-drawer publicly traded tech companies, and its High Tech Campus is the place for incredible start-ups in the medical robotics field. From accelerators to housing, it's a new land of opportunity. Another affordable tech start-up haven is Estonia's capital Tallin, a city which actively encourages the right people to move there by offering a start-up visa. The tiny country is now making huge contributions to the international tech scene, simply by letting in over 1,000 top tech talents and allowing them to get on with innovating.
Elegant Vienna may not immediately appeal as a career-boosting location, but its high numbers of multinationals give chances not easily available elsewhere in Europe. Its major plus point is easy access to what's now being called Emerging Europe by those in the know, mostly focusing on Croatia, Slovenia and Slovakia. Scores for tech and start-ups in the city have multiplied to over one hundred over the past two years, with its now prime location spurring it on. Top of the tree for tech everything is Ljubljana city in Slovenia, with its first-class education system churning out would-be experts in robotics and space exploration, two specialities in which the city is now a world leader. Right now, it's constructing its very own AI research centre, and is planning to launch its own satellites.