Cuban emigrants and officials discuss reforms via videoconference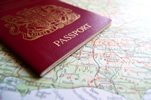 As reported by the Washington Post, Cuban officials extended their concern for exiles in the US via a videoconference last Saturday between Washington and Havana, promising immigration reform, but warning that not everyone may not be happy with its scope.
Over 100 Cuban-Americans as well as top Foreign Ministry officials conversed about President Raul Castro's continued economic reforms during the encounter, which was hosted by Dagoberto Rodriguez, Cuban Vice Foreign Minister. Rodriguez said that there had been large advances in the process of normalizing immigration relations with Cuba's diaspora.
Amid the financial reforms and loosened travel regulations instituted by US President Barack Obama, the island country has recently sought to connect with segments of its exile community in the US. Many refuse to have any relations with Cuban government leaders in the US until Fidel and Raul Castro are out of power. However, others are seeking to play a part in the changes the country is undergoing.
Cuban-Americans questioned regulations which strip permanent emigrants of the right to have property in Cuba and from investing in the island's real estate market, which was recently legalized.