Thai authorities discover illegal Burmese migrants in truck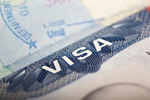 Police in Thailand found 26 illegal Burmese migrants packed inside a truck in the Muang district of Kanchanaburi on Wednesday morning.
The Isuzu MU-7 transporting the migrants was flagged down at around 5:00am after receiving a tip-off of the plan to smuggle the illegals into the country, explained police investigation chief Pitak Wongwanit.
Rather than pulling to the side of the road the driver sped up, forcing the police to give chase. When the driver eventually stopped, he got out the vehicle and tried to flee by foot but was apprehended.
Police discovered 17 men and nine women, all without documents, crammed inside the vehicle. They had been smuggled into Thailand at the Ban Pu Namron border crossing. All 26 were detained for questioning before being deported back to their homeland.
The motorist, 42-year-old Somkhuan Seeda, said that had been being paid 500 baht per trip to transport to the district of Tha Maka, admitting that he had done it on two occasions previously.