A thousand nurses quit Spain annually seeking employment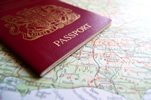 Almost 5,000 qualified Spanish nurses have left Spain over the past five years in search of jobs, the General Infirmary Council has revealed.
Since the start of 2013, roughly 20,000 nurses in the Iberian country's state health service have been made redundant, forcing many of them to look elsewhere for employment.
The service's chairman, Maximo Gonzalez Jurado, noted that in years gone by they would move abroad to improve their knowledge of another language and enhance themselves professionally and personally, but now that now they were doing so purely so they could find work.
Most of the nurses who have quit Spain since the start of 2010 have chosen the UK as the destination they felt most likely to find employment, while France, Germany, Italy, the Netherlands and Finland are also popular choices.
In 2003, 536 Spanish nurses left their homeland to seek out work abroad, but the majority said the primary reason was to experience a new culture and learn a language while, at the same time, improving their CV. However, by last year that figure was at 1,108 – more than double the number from 11 years ago – and the main reason for the move was because they needed work.
Nurses who emigrate stay in their adopted homelands for an average of 18 months to two years; however, many of them take up roles that are below their qualification levels with Germany, for example, only allowing them to work as auxiliary nurses until they learn the language.
Despite so many nurses departing, Spain actually has a surplus and would require a further 136,000 nurses to take the nurse-patient ratio up to the European average. The EU average of nurses to patients is 797 per 100,000 inhabitants, while Spain's ration currently sits at 506 per 100,000