Up to 300 migrants presumed drowned in Mediterranean ship disaster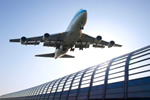 As many as 300 migrants are presumed dead after the vessels they were travelling in capsised as they were trying to cross the Mediterranean Sea from North Africa to Europe.
The International Organisation for Migration said that hundreds of people set of from the shores of Libya in reinforced inflatable boats on Saturday attempting to cross to Europe in a desperate effort to flee the war and poverty of their homelands.
The organisation said it had rescued a further nine survivors at sea but that an estimated 300 remain missing. It noted that if its figures were correct, the mass drowning would be one of the biggest in more than a year.
Human smugglers tend to wait until later in the year when the seas are warmer before trying to make the crossing with illegal migrants, but the fact they appear to be abandoning that trend this year does not bode well, with analysts pointing out the number of deaths already recorded indicated that it could potentially be the worst year on record for migrant deaths at sea.
Thousands of people from war-torn Middle Eastern and North African countries and impoverished East African nations such as Eritrea and Somalia flock to the shores of North Africa in the hope of successfully migrating to a perceived better life in Europe. However, their fate is left in the hands of people smugglers, who often send them to sea in unsafe, rickety boats that have little chance of surviving rough waters.