EU wants Bangladesh to do more to curb illegal migration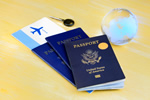 The European Union has told Dhaka that it must increase its efforts to stop illegal migration of Bangladeshis to EU nations.
The Bangladesh minister of expatriates' welfare and overseas employment Khandker Mosharraf Hossain said after speaking with the EU Ambassador and head of delegation Pierre Mayaudon that illegal migration was the key topic discussed at the meeting in the capital Dhaka.
Mosharraf, who declined to give reasons as to why, claimed that a number of Bangladeshis may end up staying in EU countries illegally because they could be "victims of circumstances".
Quizzed about the current situation for many Bangladeshi expats in the southern European countries of Greece and Italy, the minister said the two nations were aware of the troubles these Bangladeshis were currently faced with and would offer assistance wherever possible.
Mosharraf went on to say that although the EU was serious about curbing illegal migration, he had discussed with Mayaudon the possibility of establishing a recruitment initiative for skilled Bangladeshis to enable them to move to the bloc having completed the necessary training programmes.
On the back of meeting the EU minister, Mosharraf travelled to Qatar as leader of a six-man delegation to discuss the export of workers to the Middle Eastern nation.