Foreign experts invited to work in China under improved conditions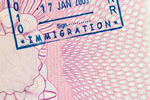 As part of his Chinese New Year celebrations, Premier Wen Jiabao held a seminar in the Great Hall of the People for 20 long-term foreign experts already working in Beijing.
The 20 invitees were veterans of positions in the education, health, culture and scientific research sectors, all of whom had been invited to attend the seminar by representatives of the newly-elected premier. In his speech, Wen Jiabao said that foreign experts had made strong contributions both to China's revolution and its drive to modernise, adding that the Chinese people would always be grateful for the foreign input.
He continued that China now wishes to welcome more foreign experts, promising that better conditions would be provided and that the country will hold true to its policy of opening up and reform. He said that openness and inclusiveness are necessary for a nation to prosper, adding that the number of expert foreigners employed reflects the aspirations of a civilised and open nation.
According to Zhang Jiangao of the State Administration of Foreign Experts Affairs, at present there are over 550,000 foreign experts working in China, with 1,000 more expected to arrive over the next 10 years. The Chinese premier has promised better working conditions and better policies in order to attract high-end experts, particularly in the fields of scientific research, management expertise and innovative technologies.