Barack Obama Meets the Republican Senate on Immigration Reform to discuss Bipartisan Support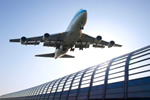 In his effort to seek bipartisan support on comprehensive immigration reform, US President Barack Obama met top Republican Senators John McCain and Lindsey Graham this week on 26th February.
Expressing satisfaction at the meeting, the two Senators praised Obama for his commitment to a comprehensive immigration reform. Vice President Joe Biden was also present in the meeting on Tuesday.
The two senators said "we had an excellent meeting with the President and the Vice President this afternoon during which we discussed a variety of issues, including our effort to pass comprehensive immigration reform legislation this year. We were pleased to hear the President state his firm commitment that he will do whatever is necessary to accomplish this important goal."
Republican representative Robert Goodlatte, a party member from Virginia, said that comprehensive immigration reform is more likely to succeed if congress takes the lead rather than President Obama himself.
Mr Goodlatte made it clear he has little interest in the pathway to citizenship that Obama wants for the estimated 11 million illegal immigrants already living in the USA, even as the Republican Party has openly acknowledged the need to better provide for Latino voters for whom the issue is important.
A bipartisan group of eight senators is privately drafting such a citizenship proposal, but Goodlatte favours more limitations on the legal structure:
"There's a broad spectrum between deportation and a special pathway to citizenship," Goodlatte said. "To me, rather than getting bogged down in semantics we ought to look at what actually would enable us to find common ground to be able to pass legislation."