Working Abroad News - Emigrate UK Page 30
This is the category page for all Working Abroad news here on emigrate.co.uk, where you can view all the Working Abroad emigration news.
Guatemalan private sector plans creation of 1.2 million jobs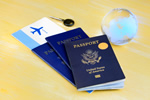 Guatemala's soaring unemployment has inspired its private sector's economic development think tank to bond with major business to plan a job-creation strategy. The Association of Guatemalan Chambers (CACIF) and the Guatemalan Development Foundation, (FUNDESA) have together launched their 'Guatemalans – let's improve Guatemala'...
China may relax its stringent rules on permanent residency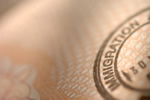 An announcement by the Chinese government's mouthpiece China News Service may mean expats living in China will be able to successfully apply for permanent residency. The Chinese government is considering a widening of the expat pool of people eligible for the country's equivalent of America's Green Card. At the present time, it's...
New UAE immigration hotline to open on 10 October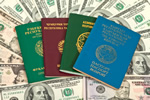 The United Arab Emirates have announced the opening of a new immigration hotline as from 10 October, aimed as a one-stop shop solution for clarification of immigration queries. The new service is aimed at expats already living in the emirates as well as those planning to take up positions there, and the hotline is expected to end...
Newly qualified Irish nurses forced to emigrate for work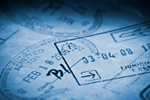 A disturbing claim by the Irish Nurses and Midwives Organisation has revealed that up to 75 per cent of the 1,500 nurses due to qualify in October will need to emigrate to find permanent jobs. INMO general secretary Liam Doran announced that a freeze on recruitment in the Irish medical sector plus curtailment of agency staff usage will...
Number of people emigrating from Ireland continues to grow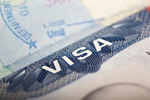 Figures released by Ireland's Central Statistics Office show that the number of people leaving the country was higher this year than last year. For the year ending in April, 46,500 Irish nationals decided to emigrate, a year on increase of 16 per cent. The figure for all nationalities leaving Ireland hit 87,100 compared to the previous...
Canadian recruitment firm targets Irish workers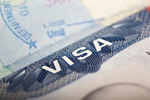 Diamond Group of Companies, a recruitment firm based in Canada, has announced it will be opening a UK and European headquarters in Dublin in order to recruit around 1,000 workers to relocate to Canada. In order to address a shortfall in the Canadian workforce it is estimated that the country will have to find 150,000 temporary workers from...
Unemployment figures in Ireland kept down by emigration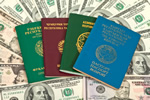 New figures published by the Irish government suggest that as many as 40,000 people leave the country every year because the employment prospects are so dire. Analysts claim the high emigration figures were one of the reasons that the unemployment figure in Ireland is not much higher than it already is. The Central Statistics Office said...
Russia sees 1.3 million leave in three years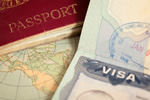 A Russian born sociologist currently working at Michigan State University has voiced his fears that the former Soviet Union is suffering because of rampant corruption, greed and mass emigration. Vladimir Shlapentokh said that liberalisation and openness had not led to democracy, and that his former home was now being run by a wealthy elite,...
Rise in the number of Mexicans choosing to emigrate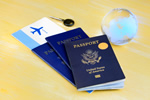 Mexico's National Institute of Statistics and Geography has reported an increase in the number of people leaving the country for the quarter of the year ending in June. The figures show a population loss of 27.6 people for every 10,000 living in the country. The figure, which is the highest it has been since 2008, is calculated by...
Canada introduces new visa to attract entrepreneurs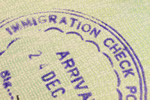 Canada's government is planning to introduce a new visa intended to attract more entrepreneurs to the country. Jason Kenney, Citizenship and Immigration Minister, said the new startup visa would link foreign brains with Canadian finance and provide a boost for the economy. Alexis Pavlich, the minister's press secretary, said Canada was...