Working Abroad News - Emigrate UK Page 31
This is the category page for all Working Abroad news here on emigrate.co.uk, where you can view all the Working Abroad emigration news.
Scotiabank announces alliance to help immigrants from India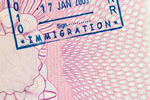 A new alliance has been announced between Scotiabank in Canada and Kotak Mahindra Bank of India which will make it easier for those looking to emigrate from the sub-continent to Canada to secure financial services. The deal will also provide investment services and accounts for Indo-Canadians in India. Retail Distribution Executive...
Hong Kong and London most expensive cities for expats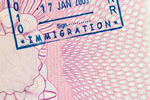 According to a new survey, the most expensive city in the world for a company to send expats to work is Hong Kong. Savills, the estate agent, published findings this week which show that executive housing in China's financial centre rose in price by 7.4 per cent during the first six months of this year. Researchers found that despite a...
SGMC to incorporate Working Abroad events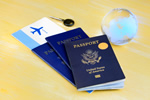 SGMC International, the Irish-based owners of events including Working Abroad, has said that it intends to merge the newly acquired Emigrate UK brand and Johnson Press Events and Exhibitions. The firm has also said it will be running additional Working Abroad events in Glasgow this year and Manchester next year. Stephen McLarnon, director...
Expats struggle to learn foreign languages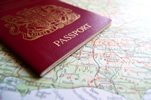 New research shows that the biggest hurdle for those who have moved abroad because of work is learning the local language. More than 60 per cent of senior managers who were asked to take part in the survey said that they felt the largest obstacle to an expat fulfilling an assignment was not having a solid knowledge of the language. More than...
Singapore authorities worried about levels of expat hatred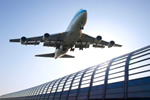 Singapore's prime minister has said he is concerned about the level of anti-foreigner feeling in the island-state, adding that he is worried that the situation could damage how people abroad feel about the country. In a speech to the nation Lee Hsien Song said he was worried by how much anti-expat sentiment he was witnessing. In the...
Whites and Indians most likely to leave South Africa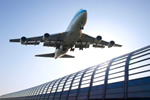 A survey of young people in South Africa has revealed that as many as half of the country's population who are of Indian-origin are considering moving abroad. The study was conducted by consumer insights company Pondering Panda and found that 22 per cent of black South Africans were also thinking about emigrating to another country. Top...
Irish council member continues to receive wage after emigrating down under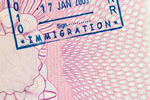 A report in the Irish press claims that a town councillor continued to be paid a salary even after he went to live in Australia. The Irish Independent found that councillor Kevin Dwyer of New Ross Fiana Fail received his 2011 payments even though he had emigrated last September. The councillor claimed an annual payment of €4,181 as well...
New Zealand fears brain drain to Australia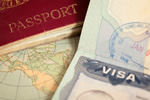 New Zealand's recruitment experts are warning that if job opportunities are not improved, the country could see its brightest graduates being lured abroad, especially across the Tasman to Australia. Careers director at the University of Auckland, James Hairsine, said that just half-a-decade ago the institution had sent four of its best...
Ireland to emerge from recession in 2016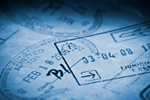 A new study by a digital research agency suggests that just under half of those living in Ireland know somebody who has decided to emigrate. The research, conducted by Sponge It, also revealed that 39 per cent of people knew a member of their family who had decided to join the exodus. The survey asked respondents a range of questions on...
Economic gloom forces Poles to look abroad for jobs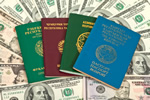 The difficulty of finding a job at home is causing an exodus from Poland, particularly among the educated and the young. Many Poles are worried that the dire economic situation in their country will mean that they will not be able to find a job or further their careers. According to Rzeczpospolita, many have decided to try their luck in other...