Visas News - Emigrate UK Page 20
This is the category page for all Visas news here on emigrate.co.uk, where you can view all the Visas emigration news.
UK expat trapped in Thailand due to legal chaos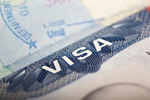 After a three-year legal battle was resolved in his favour, British expat Lee Chestnutt has been prevented from leaving Thailand due to his accuser's lodging of an appeal. Originally, Lee Chestnutt was accused by his Bangkok landlord of criminal damage and theft of furniture from his rented apartment. Although all charges against him...
China relaxes rules for expat permanent residents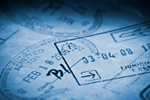 The Chinese government is relaxing registration and investment procedures for expat residents as well as making it easier to purchase property, get health insurance and educate their children in local schools. The surprise move is thought to be the result of new Chinese governmental awareness that global talent needs to be attracted to...
Ecuador simplifies residence visa regulations for expat retirees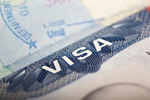 Would-be expat pensioners looking for less visa hassle are likely to welcome Ecuador's easing of residential visa requirements for retirees. Huge strides have been made in simplifying the paperwork required, and new immigration offices with bilingual staff have been opened in Quito and Guayaquil. A recent surge in pensioners wishing to...
Australia reverses immigration ban on autistic daughter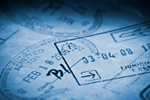 After being refused visas last year for the family, including their severely autistic daughter, Adrian Scott and his wife Julie mounted a vigorous campaign to force the immigration authorities to change their minds. In 2011, Australian immigration officials denied visas to 13-year old autism victim Niamh Scott, her brother and her...
Southeast Asia now a hub for British retirees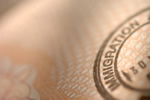 Drawn by the cheaper cost of living, the year-round warm weather and the ease of acquiring visas, older Britons are flocking to Southeast Asia in their thousands. The Philippines, Malaysia and Thailand are favourite destinations for pensioners looking for a more enticing quality of life than in the UK along with the security of established...
New Zealand immigration advisor loses license after professional misconduct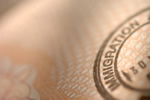 An Auckland-based immigration advisor has been judged guilty of professional misconduct for demanding fees he was not owed and refusing to return a client's passport. Richard Uday Prakash was stripped of his license by the Immigration Advisors Complaints and Disciplinary Tribunal, fined the sum of NZ$2,500 and disallowed from reapplying...
Newlywed US astrophysics graduate falls foul of Scottish immigration laws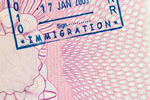 A newly-married couple who met and fell in love at prestigious St Andrew's University are being forced to leave the UK against their wishes due to Scotland's harsh immigration laws. American Daniel Whitely is an astrophysics graduate from St Andrews, with his new wife, UK citizen Jenny, a graduate in management studies. The pair were...
Student visa options for Santa?s elves up for renewal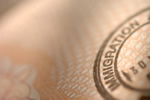 Although Santa himself is thoroughly familiar with the process for the visitor's visa necessary for his all-night run across Australia, trainee elves on Oz student visas may need to check their options. The subclass 456 short-stay business visa applicable to non-ongoing, specialised work is suitable for Mr Claus's requirements,...
Suspended sentence cut to allow migration to New Zealand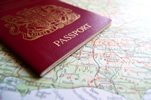 Leicester Crown Court judges have cut an offender's one year suspended sentence for fraud so that she can proceed with her plan to emigrate to New Zealand. Victoria Clayton was convicted of fraud over a five year period, involving the theft of £36,000 from Leicester City Council while doing education outreach work at De Montfort Hall....
Expected Increase in EB-5 Applications from China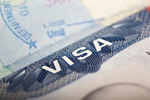 The son of a Communist revolutionary general, Xi Jinping, has been named the General Secretary of the Communist party and therefore will take over as China's president from March 2013. According to a recent NBC report, there is a general consensus of disappointment among Chinese citizens about the government changes. Many of the Chinese...