Visas News - Emigrate UK Page 19
This is the category page for all Visas news here on emigrate.co.uk, where you can view all the Visas emigration news.
Make or break US immigration system reform bill clears Senate hurdle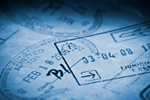 The most far-reaching changes in US immigration law for decades are now a step closer to reality after the Senate vote cleared immigration legislation through with an easy majority. After weeks of will-it won't-it speculation in the media, the 60 votes needed were easily garnered with seven more for good measure, against 27 votes for...
Australian skills shortage programme lists almost 750 occupations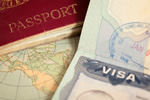 As controversy continues over Australia's 457 visa programme, the size of the list at almost 750 different occupations is being criticised by workplace experts. The occupations listed include grape grower, caravan park manager, potter and singer, all occupations which, according to labour market experts, could easily be filled by local...
Hike in Australian visa charges will hit families and students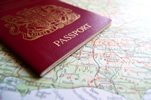 A report released 17 June by Australia's Migrant Institute said that the increases to charges for visa application coming into force on 1 July are likely to be a major disincentive for family, student and even individual migrants. The price restructuring will bring Australia's charges in line with those set by the Canadian, British...
Immigration helps drive Australian population explosion to new heights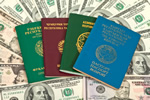 A recently-issued government report states that Australia's population growth in 2012 has returned to the excessive increases seen in 2009, and attributes migration from overseas as the main reason. The report by the Australian Bureau of Statistics (ABS) estimates a growth of 1.8 per cent, the level supported by previous prime minister...
Study finds EU migrants get jobs more easily than nationals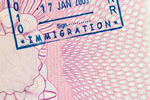 As part of the OECD's recently published International Migrant Outlook, statistics relating migrant movements around the EU are suggesting that migrant workers are finding jobs more easily than nationals. The Paris-based think tank estimates that around one million Bulgarians are planning to emigrate once the EU Freedom of Movement laws...
Australia?s Coalition will toughen immigration if it wins federal election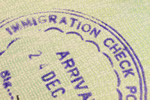 The Coalition's pre-election platform will include tightening of Australia's already stringent immigration laws to ensure the country is safe from foreign criminals. An announcement of projected changes following an election victory included a plan to widen deportation criteria to include any visa-holding foreigner convicted of a...
Softening Oz labour market spells bad news for migrants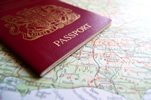 As Australia's immigration moguls tweak visas to encourage skilled worker immigration, it seems that the Australian labour market is weakening. Those planning to emigrate to Australia may need to hold off on their plans as many companies are now cutting back on hiring. Although at present the market is turned towards employees, experts...
Oz immigration introduces more changes to 457 visa programme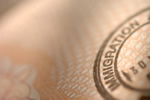 Following widespread concern over the abuse of Australia's controversial 457 temporary skilled worker visa, the immigration office has announced yet more changes. According to Australia's Department of Immigration and citizenship, the new rules will further safeguard the visa programme's integrity by protecting it from abuse by...
Australia migrant trends survey points to Asian Century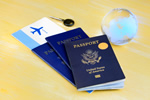 For the first time in Australia's long migrant history, Asia is the leading source of incomers seeking permanent immigration. The Migration Trends Report, released by Australia's Minister for Immigration and Citizenship, Brendan O'Connor, reveals that, for the first time in the country's history, Asia is the major source continent...
New UK family immigration rules may deter executive relocation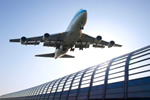 Cross-party parliamentary groups are demanding urgent reviews of the UK's family immigration rules, saying they are breaking up families and may result in the loss of high-net worth executive migrants. The UK government is accused of failing to support family life due to its introduction of new rules governing returning British citizens...