Popular Portugal is a great choice for British expat retirees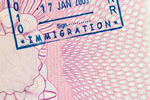 As Brexit creeps closer, Portugal is becoming even more popular as a safe refuge for British expats.
Already a home from home for some 900,000 expatriates, Portugal's glorious beaches, warmer winters, stunning architecture and fascinating cultural life is drawing ever more new arrivals looking to escape the political turmoil and ever-increasing cost of living in their countries of birth. Research into the perfect destination normally starts with Lisbon, but the country itself is a basket of hidden gems for those looking for more peaceful locations.
Portugal's low cost of living and inexpensive accommodation outside the main cities is a major attraction for British retirees on the none-too-generous UK state pension, and the warmer winter weather saves extortionate central heating bills. The further from the capital, the cheaper the property prices whether renting or buying and, for those looking to enjoy city life, Porto is a charming choice for its cobbled streets, great eateries and coffee shops, and shopaholics will find everything they need.
The large town of Brago is home to peaceful plazas, magnificent baroque architecture and the country's oldest cathedral along with a major university. Porto is within easy reach via rail at a cost of just four euros, giving all the advantages of big city life after just over an hour on the train. For those looking for natural beauty around the Ria de Alviero lagoon, the small city of Alviero is crammed with Art Nouveau architecture, a traditional fishermen's quarter and a fun nightlife area.
Another attractive destination well worth considering is Coimbra, set in the centre of the country and once its capital. The old part of town is well-preserved inside its Moorish walls and boasts towers, Gothic monasteries and other religious buildings as well as Portugal's oldest university. Students are well-cared for in the more modern parts of town, and it's an hour and half away by train from Porto's international airport.