Is the buy to let investment boom over for Brit expats in 2020?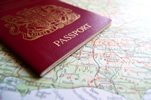 If UK buy to let is part of your retirement or investment strategy, now is the time to make a move.
Prospects for buy-to-let investments in 2020 are expected to fall slightly during this coming year as the comparatively buoyant remortgage market cools and a larger number of landlords opt for 5-year fixed rates. Given that at least this year and probably also 2021 may well be blighted by EU/UK deals and negotiations, the landlords' preference seems wise.
Over the past several years, the Brexit effect has been strong in the sector, especially amongst professional landlords. Conversely, as it's now too late to stop Brexit in its destructive tracks and the political furore has died down, the return to a possibly false normality may provide a boost to the sector as a whole. Portfolio landlords could well decide on new investments, thus providing a boost to the purchase finance appetite.
Over the past year, strong competition for investors' cash has seen prices heading north and rates with traditional high street lenders as low as 1.5 per cent. However, the word on the street is that rates are now at rock bottom, suggesting that up is the only alternative. For British would-be investors and pension savers, buy-to-let over the past decade or so has been a success if handled correctly, even although it's led to an overall rise in property prices and made life tricky at best for first-time owner-occupiers.
As regards providing a cosy financial nest for those coming up to retirement within a few years, it's worked well as it's not subject to the vagaries of conventional investment and the risks of falling foul of unqualified, commission-hungry, self-styled independent financial advisors.