UK News - Emigrate UK Page 28
This is the category page for all UK news here on emigrate.co.uk, where you can view all the UK emigration news.
UK census highlights demographic effects of soaring immigration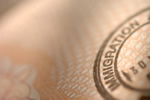 The recently-released results of the UK's 2011 census have highlighted the demographic changes brought about since the 2001 census by the rapid rise in immigration. Figures showed that numbers of non-British born UK residents have soared by over three million since 2001, with one in eight residents born overseas. The 2001 total of...
Suspended sentence cut to allow migration to New Zealand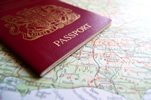 Leicester Crown Court judges have cut an offender's one year suspended sentence for fraud so that she can proceed with her plan to emigrate to New Zealand. Victoria Clayton was convicted of fraud over a five year period, involving the theft of £36,000 from Leicester City Council while doing education outreach work at De Montfort Hall....
Bulgarians and Romanians to gain unrestricted entry to UK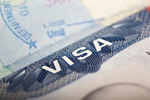 The temporary curbs on the number of immigrants to the UK from Bulgaria and Romania imposed in 2005 with not be extended on their expiry, giving migrants from the countries free access to the UK. The curbs, introduced to protect the British labour market and its wage structure, will expire in December 2013. Although the Labour Party has...
MPs call for reclassification of immigrant students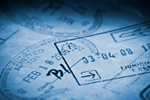 A group of MPs is calling on the government to adjust the way in which it classifies students who have come to study in the UK from other countries. The Business Innovation and Skills Committee has published a report in which it says international students should no longer be included in net migration figures. However, Mark Harper, the...
UK Immigration figures down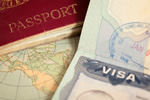 Damian Green, the minister in charge of immigration, has said that new figures released by the Office for National Statistics prove that the government is achieving its aim of reducing the number of people entering the country. However, although net immigration appears to have dropped from 252,000 to 216,000, the ONS said that the margin for...
London Metropolitan University loses visa licence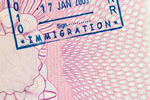 Overseas students attending courses at London Metropolitan University are facing deportation after the European Union revoked the establishment's right to sponsor students from outside the EU. According to the UK Border Agency, the university has failed to deal with systematic failings it was ordered to address six months ago. A task...
Temporary border staff accused of immigration mistakes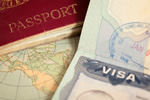 Border staff have been making allegations that temporary workers brought in to help cope with an increase of visitors to the UK during the Olympic Games have been responsible for a number of potentially serious blunders. Around 500 extra staff were brought in to make sure that immigration formalities continued to run smoothly. However, UK...
Olympic security workers detained over immigration offences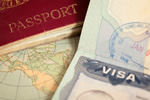 Nothumbria Police have arrested three employees of a security company in Newcastle who they suspect of committing security offences. The individuals were taken into custody before they were due to start work at St James' Park. The arrests were coordinated with the UK Border Agency. Although no details have yet been released concerning...
UK Border Agency struggling with backlog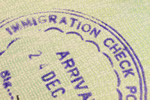 The home affairs committee is calling for more to be done by the UK Border Agency to clear a backlog of failed migrants who should already have been removed from the country. The Home Office has reacted to the report that there are 275,000 people who should have been deported that it is aware of the issues and is already in the process of...
Immigration queues at Heathrow close to being acceptable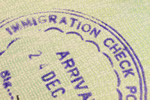 Immigration Minister Damian Green has told the home affairs committee that plans to bring waiting times at passport control at Heathrow Airport to a maximum of 45 minutes remain on track. Mr Green was called in front of the committee after its chairman, Keith Vaz, described the queues he had seen as appalling. Mr Green said he had visited...