UK News - Emigrate UK Page 29
This is the category page for all UK news here on emigrate.co.uk, where you can view all the UK emigration news.
Ministers to make it easier for foreign students to come to the UK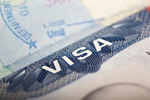 Ministers in the UK are considering relaxing the immigration rules for foreign students in order to attract more of them to British universities. By removing students coming from outside the European Union from the rules David Cameron would also be able to bring down annual immigration figures. The government said that it aims to cut the...
UKBA failing to deal with immigration backlog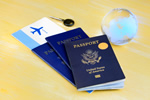 A new report by a government immigration inspector suggests that the UK Border Agency doesn't have an adequate system in place for dealing with the rising number of foreign nationals in Britain who are staying on even though their visas have expired. The report claims that the number remaining in the country without the proper paperwork has...
Migrant figures in UK double in some areas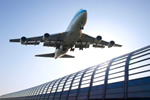 New figures suggest that in some areas of the UK the number of people settling from abroad may be more than double previous estimates. A change in the way the Office for National Statistics calculates its immigration numbers indicates a sharp increase in some parts of Aylesbury, Herefordshire and London. However, some councils, such as...
New UK citizenship test announced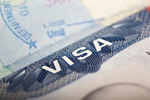 Ministers have suggested changing the test immigrants are required to complete when applying to settle in the UK. Questions on the Human Rights Act and benefits claims will be left out in future and be replaced by questions concerning British culture. Potential immigrants will soon be required to know more about Florence Nightingale,...
Scottish emigrant wins Australian award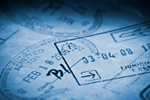 Professor Ian Frazer, a Glasgow-born academic, is one of eight to be named Companion of the Order of Australia – the country's most prestigious award – for his pioneering research which helped develop the Human Papilloma Virus vaccine against cervical cancer. Professor Frazer, who was also named 2006 Australian of the Year, attended...
UK emigrants to have crisis centre by month's end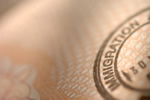 According to a top official, six million British expats living and working around the globe, among them 100,000 residing in the United Arab Emirate alone, will have more support with a new "crisis centre" which is due to officially launch at the UK Foreign and Commonwealth Office by month's end. Last Thursday at the British on Dubai...
Expert says learn host language before moving overseas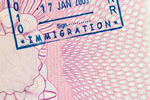 Those considering leaving the United Kingdom for a different land should try picking up at least some of the host country's language before moving overseas in order to perform daily tasks and integrate more with the new surroundings, advises an expert.

 Lindsay de Feliz, who is marketing manager with Expat Focus, encourages to chose...
11 Indians with invalid immigration visas detained in UK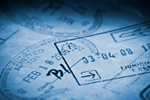 Eleven Indian nationals, accused of either overstaying their visas or entering the UK illegally, were arrested following an inspection of two overloaded vehicles in Lincolnshire. The eleven are being held in detention centres awaiting their deportation from the country. Official sources report that the inspection was conducted after...
Low annuity making emigrant retirees pull pensions out of UK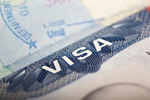 As annuity rates hit an all-time low, more and more UK expatriates are seeking out Qualifying Recognised Overseas Pensions Schemes to secure their retirement income, according to personal finance experts. Currently, the majority of people approaching retirement age are still deciding to swap pension savings for annuities, which pay out...
UK minister promises extra Heathrow Immigration staff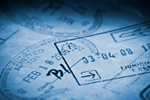 As reported by Travel News, the infamous lengthy queues at Heathrow Airport's immigration desks have convinced the government to allow for an increase in staff members. British immigration minister, Damian Green, has informed Parliament that the UK government's initial proposal (which was to recruit 70 extra Border Force staff...