Bulgarians and Romanians to gain unrestricted entry to UK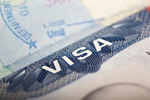 The temporary curbs on the number of immigrants to the UK from Bulgaria and Romania imposed in 2005 with not be extended on their expiry, giving migrants from the countries free access to the UK.
The curbs, introduced to protect the British labour market and its wage structure, will expire in December 2013. Although the Labour Party has pledged its support to any attempt to extend the ban, Home Secretary Theresa May in an interview on the Andrew Marr Show stated that an extension of the curbs would be against EU law.
However, she added, she will do her best to limit any negative effect on the UK economy. To date, the Home Office has not released an official estimate of the increased numbers of Bulgarian and Romanian immigrants expected to arrive after numerical controls are lifted.
Experts are predicting a large number of Eastern European migrants, with the Labour Party warning of dire effects on British jobs and wages. According to the government's migration advisory committee, a flood to take advantage of the UK's relatively strong economy and its generous state benefits is on the cards.
A possible solution is the government's focus on limiting access to benefits and the National Health Service as a discouragement to would-be migrants. May is also working with other concerned EU nations on introducing limits to free movement amongst the European Union countries,.
The Home Secretary revealed that a growing number of EU states are worried abuses of the system such as sham marriages and other evasions. The freedom of movement issue will be discussed during a review of Britain's position within the EU by Foreign Secretary William Hague.