UK Border Control News - Emigrate UK Page 2
This is the category page for all UK Border Control news here on emigrate.co.uk, where you can view all the UK Border Control emigration news.
UK Border Agency struggling with backlog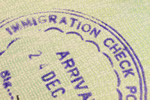 The home affairs committee is calling for more to be done by the UK Border Agency to clear a backlog of failed migrants who should already have been removed from the country. The Home Office has reacted to the report that there are 275,000 people who should have been deported that it is aware of the issues and is already in the process of...
Immigration queues at Heathrow close to being acceptable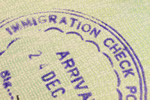 Immigration Minister Damian Green has told the home affairs committee that plans to bring waiting times at passport control at Heathrow Airport to a maximum of 45 minutes remain on track. Mr Green was called in front of the committee after its chairman, Keith Vaz, described the queues he had seen as appalling. Mr Green said he had visited...
UKBA failing to deal with immigration backlog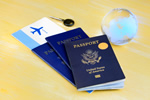 A new report by a government immigration inspector suggests that the UK Border Agency doesn't have an adequate system in place for dealing with the rising number of foreign nationals in Britain who are staying on even though their visas have expired. The report claims that the number remaining in the country without the proper paperwork has...
UK minister promises extra Heathrow Immigration staff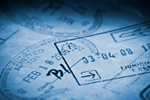 As reported by Travel News, the infamous lengthy queues at Heathrow Airport's immigration desks have convinced the government to allow for an increase in staff members. British immigration minister, Damian Green, has informed Parliament that the UK government's initial proposal (which was to recruit 70 extra Border Force staff...
Bogus immigrant weddings halted in Leeds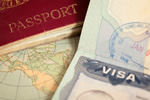 As reported in the BBC, nearly 70 bogus marriages involving immigrants to the UK were stopped by immigration officers in a one month period thanks to a scheme which monitored an active downtown register office. The UK Border Agency appeared at the scene to halt two nuptials involving men living in the nation illegally. The nuptial services...