News - Emigrate UK Page 2
This is the category page for all news here on emigrate.co.uk, where you can view all the emigration news.
Where to go to fulfil your post-pandemic expat ambitions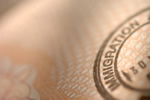 If this was the year in which you were set to move overseas, at least until the coronavirus pandemic kicked in, what's your plan right now? One thing's for sure, the covid-19 world crisis has kicked many thousands of expats' plans for 2020 right out of the ballpark, leaving them wondering where and when they can begin their new...
Survey shows Spain still favourite for British expat retirees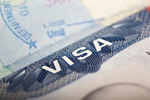 As the numbers of Brits eager to leave the UK for Spain increases, the country is now open for business. A recent article in a property advice website featured its latest survey amongst Brits desperate to exchange their frustrating lives in the UK for a new life in sunny Spain. The results were unsurprising, especially at this present...
Expats in Spain now bereft of TV streaming as ITP declared illegal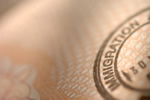 If there's one absolute necessity for older expats in Spain or any other world retirement hub, it's access to an affordable, well-programmed TV network. For expats who've decided to spend their retirement years in the British expat favourite, it's all they need to keep in touch with the world as well as the home country whilst...
The new world is coming for jobless expat professionals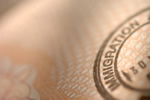 One thing's for certain, after the pandemic releases its grip there'll be a huge number of talented expats looking to find their next overseas assignment. Whilst the planet prepares itself for a virus-free experience, redundant expat professionals will begin preparing themselves for the hard slog of finding a rewarding new job. The...
Finding affordability as an expat in Japan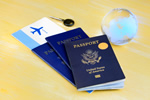 Japan is often considered to be far too expensive as an expat destination, but that's only half the truth about this unique Asian archipelago. Many expats would admit to being fascinated by Japan's natural beauty, ancient culture and diverse regions, but most are resigned to never experiencing its reality due to its reputation as...
Confused expat seniors in Spain now have residency requirement assistance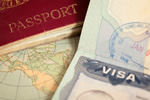 Long-stay elderly expats and new arrivals in Spain now offered extra help with getting residency paperwork in order. For older expats already in Spain and those due to arrive before the free movement door closes at the end of this year, help is now at hand to ensure no mistakes are made in residency applications. Launched by AGE In Spain,...
Educating your expat kids in Germany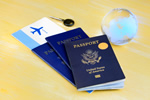 One of the most important aspect of emigration along with a young family is the quality and cost of education in your destination country. If you're heading for Germany, you'd expect high standards of education as well as being able to access it for free. You wouldn't be disappointed, as all Germans are rightly proud of their...
Should potential Brit expatriates still head for Spain?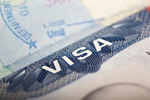 As Spain takes its chances and opens up to tourists, Brit expats aren't happy with the plan. Whilst Spain's ending of its lockdowns and opening up to tourism in order to save jobs, businesses and its economy, British expats already resident and those planning to arrive very soon aren't so sure the loosening of regulations is a good...
Hongqiao aims to assist even more expat professionals in new help centre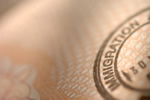 Expats in the Chinese city of Hongqiao will soon be happy to have their own foreign service centre in the downtown district of the vast city. One problem for expats living and working in China is the stupendous size of its cities and the difficulty of finding their way to essential destinations such as immigration and advice offices....
How are expats in Thailand coping with the uncertainty?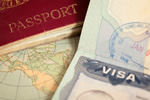 Expats in Thailand are now trapped in their very own tropical paradise. Although the focus has been on expats of all persuasions and positions trapped overseas simply because they chose the wrong moment to leave their country of residence, those following this worldwide drama should spare a thought for those who're now prisoners in...