Property Abroad News - Emigrate UK Page 13
This is the category page for all Property Abroad news here on emigrate.co.uk, where you can view all the Property Abroad emigration news.
Expats in Portugal lose everything as forex trading firm disappears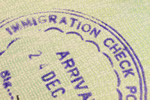 Expats are facing massive losses after an Algarve forex trading company disappears. Expat investor clients of Almancil-based PremierFX are panicking as attempts to contact the late owner's adult children all fail. The business, formerly believed to be well-respected in the community, has simply vanished, taking with it hundreds of...
Advice on buying a home in New Zealand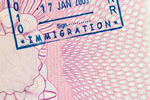 Buying a new home in New Zealand is the goal of the majority of expats arriving to live, work or invest. Although home ownership doesn't guarantee residency in New Zealand, it's still the preferred option for many of those who've arrived to work and are now planning on staying long-term. It's easy to fall in love with the islands...
Expat property purchase in Malta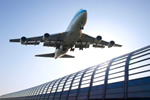 Leaving the home country may be a wrench, but finding a new home in Malta is worth the struggle. The Mediterranean island of Malta is now a favourite destination for immigration and property investment. For decades, it's been known as a favourite for British pensioners looking to spend their retirement in its historic heart, secure in...
Spanish property market still safe bet with double digit rises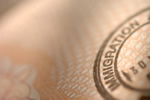 If you're one of the increasing number of Britons who're heading to Spain before next March, a property investment still makes financial sense. Mortgage and property purchase numbers just released by Spain's Statistical Office confirm the country's real estate market is solidly on the up, especially in areas traditionally favoured...
Expat property purchase in the Philippines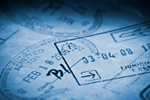 If you're considering the Philippines as a long-stay expat retiree retreat, buying a home is your best option. A low cost of living, ultra-friendly people, a great climate and vistas of rural beauty are some of the many reasons the Philippines has been a popular expat retirement hub for many years. Buying a property may well not be as...
Expat second home owners in Brittany accused of ruining the region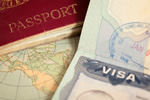 For several decades, British expats have shown a preference for Brittany, buying second homes and planning their retirement in this iconic corner of France. It has to be said that parts of Brittany could now be described by disgruntled French nationals as 'Little England', as a large number of British expats and second home owners...
Private healthcare insurance for part year retirement in the USA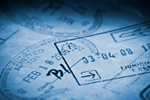 If your retirement plans include a few months' stay in the USA every year, it's essential to sort out private healthcare insurance before you leave. Unlike in European countries and the UK, healthcare in the USA is a complicated mix of age-related care and private treatment paid for by taking out expensive healthcare insurance. It has...
Expat buy to let investors save thousands by doing their homework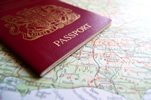 If you're thinking of relying on UK buy-to-lets to part-fund your retirement overseas, being smart on transaction costs can save you several thousand in sterling. According to recent research, exchange rates, loan rates and unnecessary transaction costs during the buy-to-let process are adding up to an average of around £40,000 when a...
Getting to grips with the Spanish wealth tax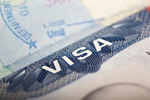 Even for new British arrivals in Spain, death and taxes are the two certainties, but few Britons are aware of the country's wealth tax. Spain's Patrimonio wealth tax often takes newly-arrived expats by surprise, especially if they've come from the UK where such a tax is totally unknown. Dependent on their destination country's...
Expats looking to buy property in Australia hit by 7 per cent surcharge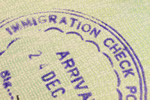 Foreigners looking to buy a home in Western Australia will be charged a seven per cent surcharge starting next January. According to last week's confirmation by the Western Australia Treasury department, the current four per cent surcharge is to be increased to seven per cent, starting on January 1 next year. The increased charge will...