Expat buy to let investors save thousands by doing their homework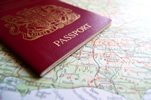 If you're thinking of relying on UK buy-to-lets to part-fund your retirement overseas, being smart on transaction costs can save you several thousand in sterling.
According to recent research, exchange rates, loan rates and unnecessary transaction costs during the buy-to-let process are adding up to an average of around £40,000 when a UK expat investor goes to his high bank for financing. Typically, an expat spending £500,000 in foreign currency on a reasonably upscale buy-to-let apartment in London could lose £20,000 over a five year period in a combination of currency exchange and other expenses.
Shopping around for the best interest rates on offer can make a huge difference to the initial cost of a property investment, especially nowadays is what is now becoming an increasingly competitive marketplace. Another online comparison session for the latest currency exchange information and comparative charges for the service may take valuable time but will save a good percentage. At the least, it will likely show that specialist buy-to-let finance companies don't always offer the lowest interest rates as well as demonstrating how high street banks in the UK are hoodwinking their overseas clients needing to transfer funds back to the home country.
If exchanges and transfers are to be done several times, look for an online currency exchange service willing to fix your rate for the period required. This is especially important if you're using sterling as your investment currency, as Brexit news can affect the value of the British currency in a heartbeat! Doing your homework can literally save tens of thousands of your hard-earned pounds.