Reasons for New Zealand immigrant visa rejections to remain secret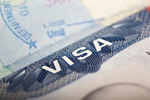 As reported by Stuff, New Zealand immigration officers will continue to hide their reasons for rejecting discretionary visas due to fear they will be subject to legal action. The Immigration Act's Section 61 allows officers to issue visitor, student, work, residential or limited immigrant visas for special cases.
The provision allows officers complete discretion and is utilised in cases such as when visitors have inadvertently overstayed their visa or made a errors on their immigration papers. The section was examined last year, with an internal circular message sent to staff last November explaining that the reasons for any decision would not be documented, either in the notes, on the template, or during the communication with the applicant.
Correspondence between officers who redrafted the document, released with the Official Information Act, show the Immigration Service's demands for the removal of the requirement for rationale documentation. One official explained that including rationale could put the Department at risk of judicial review as well as Ombudsman complaints. Another concern was that documentation could generate extra work and complaints amongst the branches.
However, not everyone was excited about the removal of the rationale requirement. One official said that not all staff at Visa Services were completely comfortable with dropping the clause entirely, expressing discomfort in removing the policy completely.