News - Emigrate UK Page 3
This is the category page for all news here on emigrate.co.uk, where you can view all the emigration news.
For a unique expat experience Albania is the place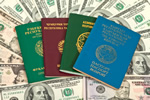 Even although some might well have to find a map to establish Albania's location, this unique country is making waves in the expat world. First becoming popular as a tourism destination, Albania is now the new kid on the expat block as regards long-term stays, Although the vast majority of foreigners arrive on holiday, increasing...
Expats in Nairobi have the best of both worlds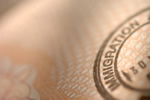 When expats dream of their favourite destination for improving career prospects as well as quality of life, Kenya doesn't always spring to mind as an option. Nairobi is possibly the first port of call for expats looking to spend time in Kenya, but adjustment might be tricky as it's not at all similar to the scrubbed, modern aspects of...
Tips for expats taking their pets with them on relocation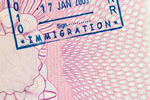 If you can't bear to leave your beloved pets behind when you emigrate, these tips will help. Planning to move overseas can be an exciting challenge, but leaving beloved dogs or cats behind isn't an option for the vast majority of those heading to another country. Many pet owner have said relocating their furry best friends is more...
Tips on getting your expat life back after the pandemic shuts down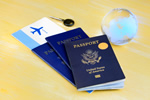 As expats all over the world tighten their purse strings in fear of losing their lucrative positions, what's the best way to survive this emergency? Whilst life goes on as normal in the world of work, saving for emergencies is the last thing on expats' minds – until an unheard-of event straddles the planet and destroys overseas...
Cambodia's charm and low living costs attract expat retirees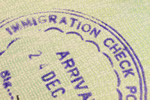 If you're looking to relocate to a country with a low cost of living, stunning scenery, a fascinating history and friendly locals, you could do far worse than consider Cambodia. Far less well known than neighbouring Thailand as an expat destination, Cambodia has many of the same advantages and fewer of the off-putting disadvantages than...
Oman to dump 70 per cent of its expat consultancies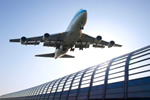 Oman is calling time on expat independents and foreign consulting firms. As the emirate struggles to release funds in order to deal with the pandemic, its government has ordered the cancellation of all foreign consulting contracts. The sultanate is one of the region's largest countries, with its population topping 4.7 million, over a...
Is Kuwait no longer a welcoming destination for expats?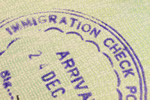 Once upon a time, expats headed for the Gulf States in general and Kuwait in particular for its lifestyle, its generous oil and gas-related salaries and its exotic ambience. Nowadays, everything is different, with Kuwait leading the rest of the Gulf States as regards getting rid of the vast majority of its expatriates. At the same time as...
Brit expats attempt to cope with the French insurance obsession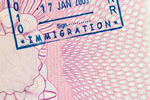 Once you've moved into your French dream home, your next task is to get all necessary insurances. Expatriating is the dream for many Brits, with their favourite location just across the English Channel. France is high on the list of chosen destinations for Brits who can't wait to leave behind the damp shores and grey skies they've...
What now for career-oriented expats in the Czech Republic?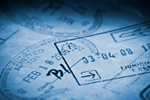 With the coronavirus pandemic continuing to wreck expats' career plans, which sectors in the Czech Republic are still hiring? Over the past few years, the Czech Republic has become a popular destination for expat professionals looking to spice up their careers. The sudden spread of the coronavirus may have stifled opportunities, but...
Considering Costa Rica as a secure answer to expatriation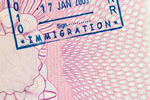 Expats are turning to Costa Rica for a successful transition to retirement or a new job. Known as Latin America's answer to Switzerland, Costa Rica is now catching on as a stable, democratic alternative to other popular European hubs. Its tax system favours expatriates, it's committed to the preservation of its natural beauty and it...