News - Emigrate UK Page 9
This is the category page for all news here on emigrate.co.uk, where you can view all the emigration news.
Working expat women give opinions about favourite destinations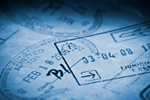 Retiring overseas for a life in the sun is only one aspect of becoming an expat, but where are the best locations for working women as regards successful careers? Far too many surveys of the best destinations for a successful career are aimed at male expats, with their female equivalents left wondering if they actually exist in the...
Checklists for a fast pre-Brexit exit from your home country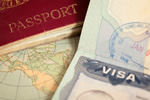 If Brexit is the last straw and you're planning to beat the rush to leave your present country of residence, planning is essential due to uncertainty. Even at this late date, there's no real idea of what will happen over the next few weeks. Wherever in Europe or the UK you are right now, your shortlist of essential tasks will take...
Thailand then as against Thailand now for expat retirees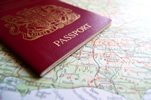 For decades, the lure of Thailand's Land of Smiles drew both working and retired expats in droves to its warm weather, glorious beaches, friendly locals and laid-back lifestyle. Many of those attracted by Thailand's cheap cost of living, easy long-stay visas, traditional culture and friendly locals were single, elderly men looking to...
Advice on escaping post-Brexit Britain via a move to Greece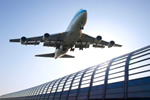 Many UK citizens are mulling over the thought of a post-Brexit Britain, and not liking what they've found. Greece has long held a fascination for British would-be expats, although its recent financial troubles have limited the numbers of those taking the chance to remake their lives in the welcoming country. All that's over now, and...
Thailand no longer an inexpensive destination for expat retirees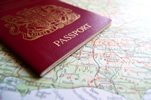 Thailand's former reputation for being an inexpensive destination for Western expat retirees as now shattered, according to a recent survey. The bad news came as part of a Numbeo report on Southeast Asian destinations, with Malaysian and Indonesian cities now less expensive than most of Thailand's most popular visitor and expatriate...
China?s new tax laws causing expat confusion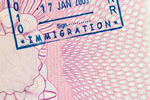 How will China's new individual income tax laws affect its expat communities? Introduced at the start of the New Year, China's reform of its Individual Income Tax system is the most significant change to be announced for decades, with expats left wondering about its effect on their finances. The new rules on personal taxation have...
Shanghai expats and locals get together to celebrate Lantern Festival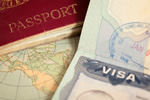 In a demonstration of the friendship between expats and Chinese resident in Shanghai's Pudong New Area, both communities celebrated the Lantern Festival together. As Europe and the West in general get more xenophobic by the hour, a Shanghai community of locals and foreigners celebrated an annual festival together as friends and...
Travel in style to your new expat life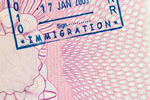 If you've just landed the expat job of a lifetime with a salary to match, why not fund your very own luxury journey to your next home from home. Moving house is considered to be one of the most stressful experiences of a lifetime, but it's magnified massively when your next home is thousands of miles away across several continents....
Saudi Arabia?s banned items list is well worth reading before you relocate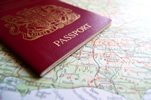 If you're about to fly to Saudi Arabia to take on a new career challenge, unknowingly carrying a banned item in your luggage might bring on your worst nightmare. Saudi is simply not like any other place you may have visited or worked in before, with learning about rules which seem illogical at best and unbelievable at worst one task...
British government releases financial facts of thawing expats frozen pensions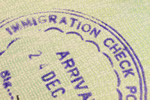 An official notice by the British government has revealed the estimated cost of thawing 500,000 British expat frozen pensions. According to the UK's Department of Work and Pensions, the cost of uprating 500,000 expat frozen pensions by a measly 2.5 per cent for five years would cost £3 billion. In response, one 94-year old British...