Europe News News - Emigrate UK Page 45
This is the category page for all Europe News news here on emigrate.co.uk, where you can view all the Europe News emigration news.
Expat Depardieu raves at French President over tax hikes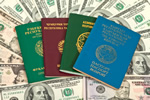 Following his sudden migration across the border to a historic Belgian customs house, movie star Gerard Depardieu is busy attacking French President Francois Hollande for his tax hikes. The huge tax increases aimed at France's wealthy citizens have resulted in the star vowing to renounce his French citizenship rather than pay 75 per cent...
Germany the preferred immigration destination for highly skilled Hungarians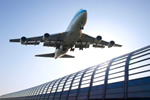 The migration bug at present biting disgruntled skilled workers in every European country has long been a feature in Hungary, with numerous highly skilled younger Hungarians leaving for Germany over the last 16 years. However, the rate at which talented young workers are leaving their home country has accelerated since 2007, with emigrant...
Central European doctors threaten migration for higher pay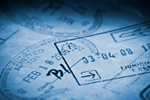 Doctors in four Central European states coordinated a day of demonstrations in Slovakia, Hungary, Poland and the Czech Republic last Tuseday, threatening to emigrate if their governments refused demands for a better pay deal. Many medical professionals from the four countries have already taken the plunge and left for higher-salaried...
Bulgarians and Romanians to gain unrestricted entry to UK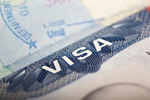 The temporary curbs on the number of immigrants to the UK from Bulgaria and Romania imposed in 2005 with not be extended on their expiry, giving migrants from the countries free access to the UK. The curbs, introduced to protect the British labour market and its wage structure, will expire in December 2013. Although the Labour Party has...
UK attracts high number of EU emigrants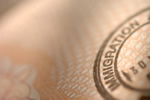 New figures published by Eurostat show that there are more immigrants living in Britain than nearly every other country in the European Union. The only two countries to have a higher number are Germany and Spain. It is estimated that around a third of immigrants in the UK have crossed over the border from other European nations. However,...
Jobless young people in Portugal told to look abroad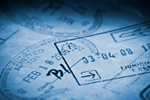 As jobless rates continue to soar in Portugal, the country's Prime Minister has angered many by declaring that young people without a job should show more initiative and seek employment abroad. Economic recession and the current debt crisis have pushed unemployment figures to a critical level. Pedro Passos Coelho seems to have hit a...
Emigration rising from eurozone borders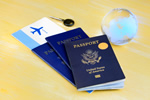 According to the Organisation for Economic Cooperation and Development (OECD), migrant workers who relocated to Western Europe before the financial crisis are now deciding to return home to nations which are growing economically. A rising number of migrants have been leaving many nations of the eurozone, particularly the ones worst-hit by the...
2011 saw rise in Estonia immigration and emigration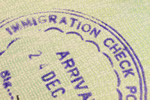 Data from Statistics Estonia reveal that 6,214 people emigrated from the country in 2011 – an increase of 920 from the year before. Immigration figures also went up by 899, reaching 3,709, reports the Estonian Public Broadcasting. Similarly to other years, more females were exiting the country, while more males were moving in, the...
Best euro exchange rate in years helps holidaymakers, overseas pensions and foreign property payments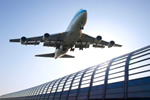 The recent developments in the Eurozone have seen a steady increase in the pound euro exchange rate. Many currency exchange bureaux are currently offering a record high of 1.2 to holiday makers travelling to Europe, something not seen for many years. The Sterling strengthening also sees the many pensioners who have emigrated to Europe...
Greek youth still dreaming of emigrating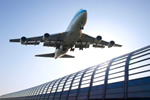 As reported by the Greek Reporter, Greek youth are again emigrating on a mass scale, seeking better opportunities and fortunes overseas. Although it may be occurring on a smaller scale than the mass migrations of the 1950s and 1960s—which were sparked by post-war poverty, the latest Greek exodus is a clear reaction to the country's fifth...