Expats relocating to Amsterdam bereft of housing and schooling finance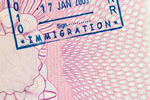 As popular areas in Amsterdam attract more expats, a recent survey reveals most get no financial aid with schooling and housing.
Relocation to Amsterdam's increasingly expensive central districts is causing financial distress for expats without housing and schooling allowances. Research by the International Community Advisory Panel (ICAP) indicates no less than 63 per cent of relocating expat professionals get no assistance from their employers for schooling costs and 77 per cent receive no housing payments.
The Netherlands is becoming popular as a post-Brexit location for companies, and prices in popular areas are rising in tune with increased demand. Chair of ICAP Robin Pascoe believes the definition of 'expat' now needs to be refined due to the fact that international workers no longer get generous schooling and housing allowances as part of their relocation packages. Also, most internationals working in the Netherlands are here by choice and tend to stay far longer than several years. The majority, she said, will not be able to afford international schooling for their children, nor can they afford expensive expat housing, and most want their children to integrate into the local community.
Present Dutch policies are focusing on creating additional international school places due to an expectation of increased demand caused by Brexit-induced migration from the UK. Amsterdam is hoping to benefit from the relocation of a number of financial companies, and is investing in providing additional high-standard facilities as a result. As regards housing, it's another area of concern for expatriates as most cannot afford to pay more than around €1,500 a month in rental charges.
Many locals blame expats for the hike in rental costs, but it's the landlords who are charging more and expats have no option buy to pay. In spite of its problems, Amsterdam is still a popular destination for expat professionals, with most saying they're more than happy to stay as long as is possible, and making real efforts to integrate with the Dutch community. Being priced out by wealthy refugees from the City of London after Brexit is finalised seems unfair and unjust to those who've made the city their home and would hate to leave.