Europe News News - Emigrate UK Page 46
This is the category page for all Europe News news here on emigrate.co.uk, where you can view all the Europe News emigration news.
Brit expats in Europe freed from threat of post Brexit frozen pensions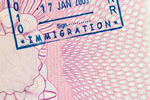 The announcement that all British pensioners living in the European Economic Area as well as EU retirees resident in the UK will continue to receive the annual cost of living adjustment post-Brexit is good news for the thousands of retired British expats already struggling to get by since the fall in the value of sterling. The EEA...
Expats in Amsterdam warned to watch out for online rental scammers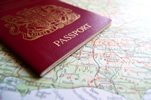 Expats in Amsterdam and especially those who're newly arrived are being warned to be on the alert for scammers stalking the rental apartment scene. Amsterdam's lack of affordable apartments makes settling in as an expat a frustration experience, particularly if accommodation in and near the Centrum is a requirement. The ongoing...
Andalucia now favourite for Brit real estate purchases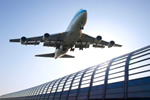 Andalucia's beachside cities of Marbella and Mijas as well as Torrevieja in Alicante province are now top favourites for Britons considering purchasing a second home before Brexit finally kicks in. Torrevieja topped the charts in a recent study, followed by Marbella and Mijas, with the results hinging on affordability and closeness to...
Avoiding the dreaded expat syndrome in Turkey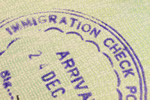 Turkey's coastal towns and cities are as popular with expat retirees as they are with entrepreneurs looking to start a new business, but pensioners need to avoid the 'expat syndrome' at all costs. Turkey is known for its idyllic lifestyle, Mediterranean climate and inexpensive cost of living, attracting not only a huge number of...
Wealthy expat investors go for golden visas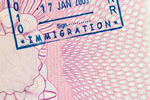 The recent introduction of the so-called 'Golden Visas' is drawing huge numbers of wealthy expats to Eurozone destinations. \r\n\r\nControversial from the outset but now considered highly successful, Golden Visas allow wealthy foreigners to purchase the right to live permanently in a number of European Union countries. They include...
60 migrants missing off Libya coastline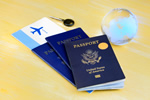 Roughly 60 migrants are reportedly missing off Libya, according to the International Organisation for Migration (IOM). The IOM made their estimate after interviewing survivors who were rescued from their vessel after it got into trouble in the waters off the North African country. The Fenice, an Italian rescue ship. Picked up more than...
PNG government promises Manus alcohol crackdown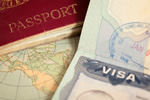 Papua New Guinea Prime Minister Peter O'Neill has demanded a crackdown on staff boozing at the immigration detention centre on Manus Island after an alleged gang rape incident. Police are investigating claims that three Australian officers from the Wilson Security group raped a local woman who worked at the centre last month. The prime...
British landlords told to evict illegal immigrants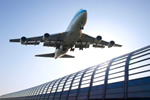 Landlords in the UK will be told to evict tenants who have lost the right to remain in the country under new implementations to crack down on illegal immigration. They will be given the authority to end tenancies without having to obtain a court order when requests for asylum have been turned down, according to ministers. They will also be...
Europeans emigrating to Latin America for work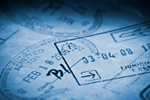 With high unemployment rates across parts of Europe, particularly Spain, many Europeans are moving to Latin America in search of work. A report by the International Organization for Migration and the European Union in May showed that in 2010 more Europeans emigrated to Latin American countries than the reverse; this was the first time this...
Turkey: More than 18,500 migrants rescued from Aegean Sea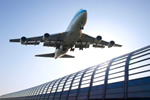 As the illegal migrant crisis in Europe continues to worsen, new figures have shown that 18,598 migrants have been rescued by the Turkish Coast Guard Command in the Aegean Sea since the start of the year. The migrants, who were trying to reach Turkey before making their way to other European destinations, were rescued in a total of 585...