Currency Exchange News - Emigrate UK Page 5
This is the category page for all Currency Exchange news here on emigrate.co.uk, where you can view all the Currency Exchange emigration news.
Weak British pound creates Brexit vote irony over UK property market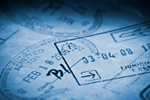 Leave voters expecting to see less foreigners buying up UK real estate are now faced with the <a href="https://www.gov.uk/government/policies/brexit">Brexit</a> reality of the weak pound and its positive effect on overseas investors. Overseas buyers' enthusiasm for the bargain-basement discounts on British property...
Brexit: Plunging British Pound Gives Expat Buy to Let Property Purchases in UK a Lift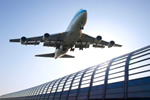 Successful buy-to-let investments, both in the UK and in Europe, depend on sterling devaluation If you're planning on financing your expat retirement through buy-to-let investments, keep a sharp eye on the effects of the plummeting pound. Many soon-to- be retirees looking for the good life overseas are hoping to finance a comfortable...
One in 20 Brits plan to emigrate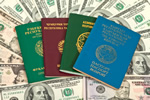 Great Britain could be set to experience a mass exodus this year, with one in 20 people saying they planned to move abroad to work or study. Almost 2.5 per cent want to relocate either permanently or temporarily this year, with the reasons for making the move varying. Some 33 per cent revealed that a better quality of life was among the...
Pound euro exchange rate saving thousands on buying foreign property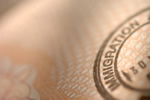 Pound Euro Exchange Rate Saving Thousands on Buying Foreign Property The recent Euro crisis and resulting decline in the EU single currency has seen the pound to euro exchange rate on the steady increase. While this has seen UK holidaymakers benefit with a few more euros for their pound sterling, those emigrating to Europe have experienced...