Currency Exchange News - Emigrate UK Page 5
This is the category page for all Currency Exchange news here on emigrate.co.uk, where you can view all the Currency Exchange emigration news.
Retired expats in Thailand fear effects of strengthening baht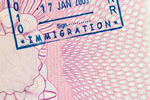 The Thai baht recently hit a 31-month high, sending shivers through expat retirees living off their fixed pensions. The seemingly never-ending rise of the baht is a frequent subject of posts on Thai expat forums, with many refusing to believe the reasons for its strength as put forward by the junta government. The latest rise against the...
Expat investors head north for buy to let bargains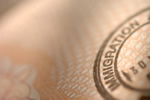 For expats looking to live well from UK buy-to-let properties, research into the best regions for returns is now essential. With increasing house prices, increased stamp duty and the recent crackdown on tax all squeezing landlords' profits, expats wanting to take advantage of the fall in sterling to make a buy-to-let investment need to...
Indonesia to ban all cryptocurrencies including Bitcoin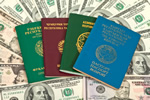 In a surprise announcement, Indonesia has vowed to ban all forms of cryptocurrency including Bitcoin, as it considers the rupiah is under threat. Bank Indonesia governor Agus Martowardojo made the Bitcoin announcement as part of a basket of remedies for the ongoing unhealthy business practices, arbitrations and business control by parties...
Expat property investors face conundrums between currency fluctuation and capital gains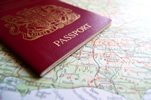 Property has always been popular with expat investors for its doubly profitable whammy of capital gains and rental incomes, but the Brexit-based devaluation of sterling has brought instability into the frame. For expat investors, Brexit so far has been a curse and a blessing dependent on the location of their properties and the currency...
Expats applaud Malaysia legalising Bitcoin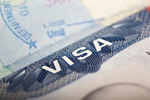 The Malaysian government has announced it's investigating the possibility of legalising Bitcoin bythe end of 2017. For expats living and working in Malaysia, the government's intention to legalise the controversial Bitcoin is a relief as, should it be accepted, it will make transferring money to families in the home country far easier....
Weak British pound creates Brexit vote irony over UK property market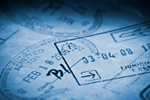 Leave voters expecting to see less foreigners buying up UK real estate are now faced with the <a href="https://www.gov.uk/government/policies/brexit">Brexit</a> reality of the weak pound and its positive effect on overseas investors. Overseas buyers' enthusiasm for the bargain-basement discounts on British property...
Brexit: Plunging British Pound Gives Expat Buy to Let Property Purchases in UK a Lift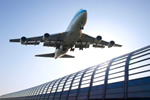 Successful buy-to-let investments, both in the UK and in Europe, depend on sterling devaluation If you're planning on financing your expat retirement through buy-to-let investments, keep a sharp eye on the effects of the plummeting pound. Many soon-to- be retirees looking for the good life overseas are hoping to finance a comfortable...
One in 20 Brits plan to emigrate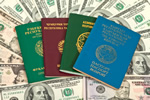 Great Britain could be set to experience a mass exodus this year, with one in 20 people saying they planned to move abroad to work or study. Almost 2.5 per cent want to relocate either permanently or temporarily this year, with the reasons for making the move varying. Some 33 per cent revealed that a better quality of life was among the...
Pound euro exchange rate saving thousands on buying foreign property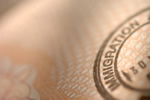 Pound Euro Exchange Rate Saving Thousands on Buying Foreign Property The recent Euro crisis and resulting decline in the EU single currency has seen the pound to euro exchange rate on the steady increase. While this has seen UK holidaymakers benefit with a few more euros for their pound sterling, those emigrating to Europe have experienced...